La Joya Football Players Robbed!
Hang on for a minute...we're trying to find some more stories you might like.
Last Friday on October 26, 2018 the Varsity Football team was put up against with long time rival Tolleson at La Joya Community High School.  This game was the game that determined if we lobos would be able to go to play offs. It was a tough game for the boys but they had ended the season with a record of 7-3. Although they wouldn't find out if they made it until the Saturday following the game.
As the boys came to La Joya on Saturday October 27th 2018, to see if they had made it or not. They soon saw as a team that they didn't make it into playoffs but other teams with a lower record did.
As Varsity player Isaiah Kellum said "We felt it was taken away from us because we deserved it badly".
They had a tough fight this season, but when it came to them having a record of 7-3 it wasn't good enough to keep them into the playoffs. Although when it came to a school of a record of 3-7 they were aloud in.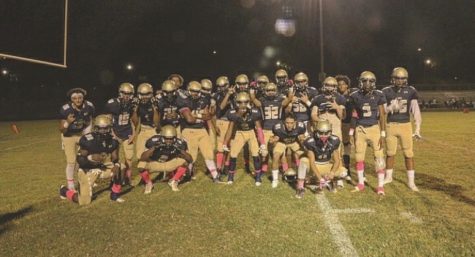 This makes no sense, you would think that they want a school with a better record of a win strike of 5 . Desert Ridge had a record of 3-7, and Chaparral 5-5, along with another school , Bolder Creek which had a record of 4-6. The lobo boys tired their hardest to change the season around and become something better than what they were before. As everyone knows before this year the varsity football boys had a struggle of keeping a good record.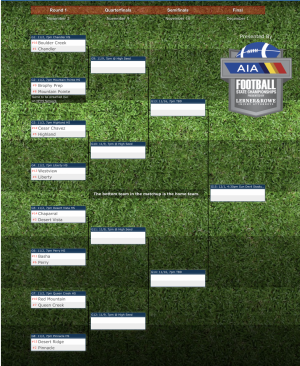 As Varsity Cheerleader,  Ragan Parker said " I was really proud of the boys, they were able to change the way the school viewed them, and it was so sad to not be able to support them for the playoffs". 
All this is such a shame, hopefully it will come back and be on La Joya's side, they played amazing this season. Shouts to those Varsity football players who put there all into every single game.