Decorate! No one is as enthusiastic about holiday decorating than kids! They throw themselves into it with an energy most adults just don't have this time of year. And that's what makes it so much fun. As kids get older, you may even put them in charge of decorating and strike it from your holiday to do list. There are many elegant decorating projects kids can do. In the midst of the darker winter days and the added stress and craziness from the holiday season can provide a much-needed moment to slow down and celebrate the light in our lives. Many families have a holiday tradition of visiting streets or neighborhoods that are known for their Christmas lights.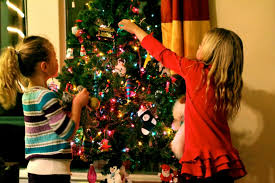 "I go on a trip every year with my family but I don't know where I am going this year. Every year its a surprise" said Keanna Barenett (Junior).
From toddlers to teenagers, kids love the mixing and the measuring, but most of all, they love the treats at the end. As you teach kids to bake, scale holiday baking projects to your kids' abilities and ages. Add activities to keep little kids engaged while you are doing more complicated baking tasks or simplify baking projects so that more experienced kid bakers can take the lead. Enjoy each moment spent with your family this holiday season. Can't live with them but surely can't live without them- don't take them for granted.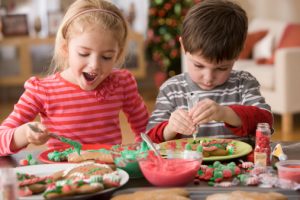 "My whole family gets together in one house and play games and watch Christmas movies" said Hailey Dominquez (Sophomore).
Certainly Christmas is a time of giving and sharing with those around us, but that sharing is not limited to those that we love and care for. It is also for the person that we have never met and will never see. Those that are not so fortunate in their lives as we are and that could use a helping hand. The True Meaning of Christmas. It is many meanings to us. It means sharing of ourselves with others. It means giving to others that need our help. It means reviving the old traditions that we have formed over the years and remembering our past. It means promoting and participating in the magic and wonder that children find in Christmas. It is a time of love and generosity. Most of all, though, our Christmas tradition is that Christmas is a time of family.