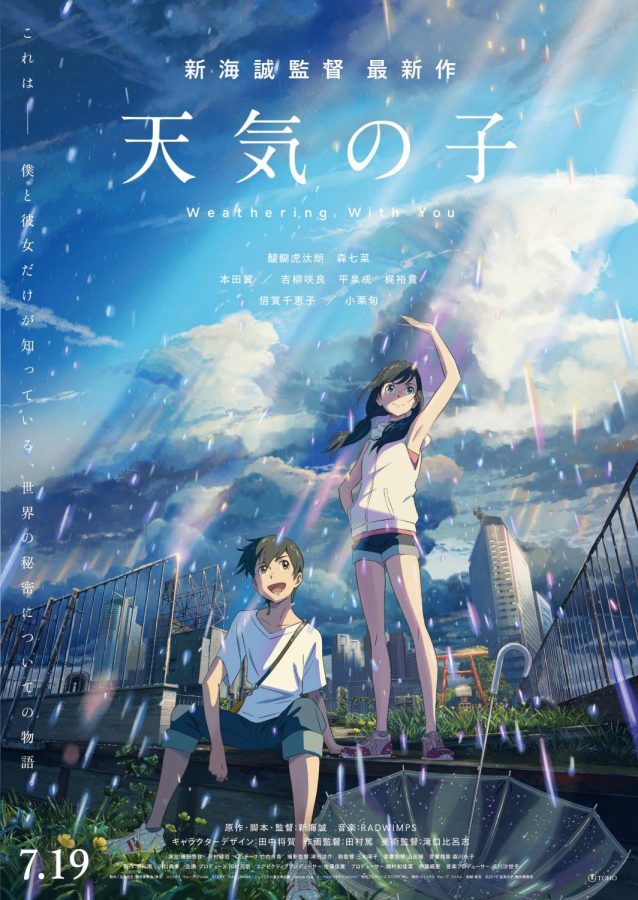 TOKYO-
Looking up in the sky what you see is clouds, clouds pouring raining day and night, waiting for the day to see the day the sky turns blue.
Do you wish to posses the power for clear skies? A Japanese anime film "Weathering with You" hits worldwide when popularity kept growing through Japan and social media.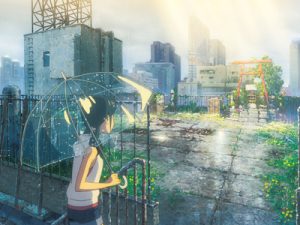 Makoto Shinkai, the director of movie and previous movie "Your Name" and has made his second hit with this new movie. The second hit is "Weathering with You" is about a young boy who runs away to Tokyo and meets this girl who can controls the weather and together try and survive in society. The movie targets teens with love, romance, and adventure.
"I love its animation, especially the many moments of great character animation that bring life to many key scenes in this film, and I love the story it has to tell," said Alicia Haddick.
"Weathering with You" Has brought the attention to world to highest-grossing Japanese film so far this year after surpassing the live-action "Aladdin". The movie has made it international for the world to see,  it has been played in movie festivals and special events played in theaters for all to see.
"The animation, the story, the music and art, all this makes me excited about wanting to go and see the movie, a moment like that is what I'm waiting for when they play theaters here in Arizona," said Emily Vazquez.
"For a movie about the sky, "Weathering with You" is ironically one of Shinkai's most grounded films," said David Ehrlich.
Here in the US, the animation film festival will be playing "Weathering with You" on Friday Oct 18 in L.A, an exciting event for all fans here in America, get your tickets now till they're sold out. Japan has selected "Weathering with You" for International Feature Film Category for the Oscars which is a thrilling moment for all people who work on the movie. Please support by watching the movie, you might love it as much as we do.