Welcome my fellow lobos did you know that their are many cool costumes you can use for this year Halloween they are trendy cute and funny. Always remember if you are traveling in big a group for Halloween make sure to look both way when you cross the street.
A good costume idea that a big group of teens could wear or would enjoy for example could be Tinkerbell Fairies, cowgirl/cowboy theme, Mean girls, Justice league, or Marvel theme costumes.
"My thoughts about this year's Halloween is that I am excited. As a senior, it may or may not be my last year trick or treating and being able to feel like a kid one last time." said Breanna Garcia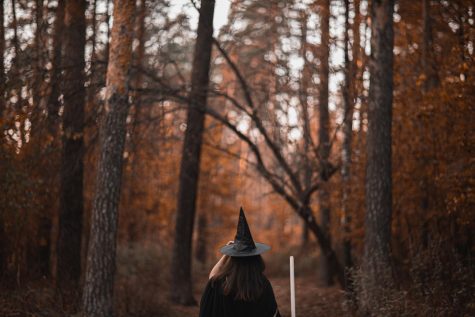 So if your friend group constant of  10 or more people have you heard of the show squid games if you haven't make sure to go watch it because its a really good show if I may suggest you can buy the costumes that are related to the show squid games they are cute and trendy for this year costumes
but always remember lobos to look when their cars passing please be caution of those who around you if something doesn't seem right call the emergency hotline right away.
"I have never been in a situation where I felt unsafe. I guess it just depends on the people you are around and what you're doing. But I do think kids should not go out alone at night if they are too young." said also Breanna Garcia
Another costume that would really be good for friend group would any type of horror movie characters such Chucky, penny-wise and Scream and if you have females in the group they could be Dead cheerleader, Annabelle or even an witch but there are so many characters to name so if your interested there will be an link where you can find an outfit if your having troubles.