The La Joya volleyball team is having a good season. They are in the #1 ranking, which means they play better schools. Last year they were in the #3 ranking. They've grown so much. It's time to meet  the La Joya volleyball team.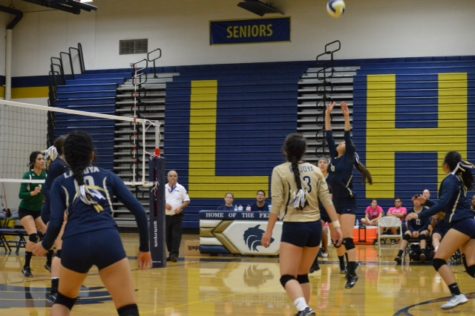 Something that is very difficult for volleyball players and athletes in general is balancing school work and sports.
"It is very difficult to balance volleyball and school at the same time, especially being a student with high standers, but you just gotta have the motivation there believe in yourself and just push through it." said Gurleen Kaur #1 on the Junior Varsity team.
Seems like all people have stress especially athletes.
Everyone can relate to is having embarrassing moments every once in a while in front of many people, even sometimes strangers.
"One of my embarrassing moments in volleyball was when we were going against Copper Canyon and the ball was going out but it hit me instead." Said Keila Tramble #7 on Junior Varsity and #2 on Varsity. Looks like we're the same after all. Everyone goes through embarrassing things. [WORD CHOICE]
Everyone gets motivation from somewhere and the volleyball team gets it from many things.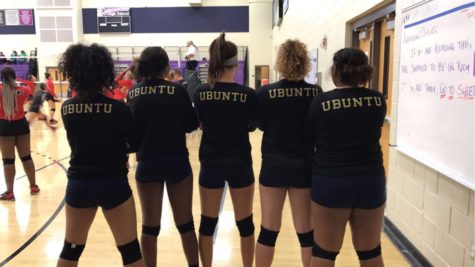 "What motivates me is the feeling of winning and making people proud, and knowing that I accomplished something." Said Gurleen Kaur.
What makes the volleyball team special is that they all motivate each other even before games. At every home game they go in the hallway and have they're own game talk then they do their pump it up chant. They also huddle up and motivate each other before games. The volleyball team is considered really close.
"I consider them my sports sisters," said Keila Tramble.
Go support your La Joya volleyball team.  Games are Thursday's and Tuesday's. Freshman- 4:00 Junior varsity- 5:00 and Varsity- 6:00.