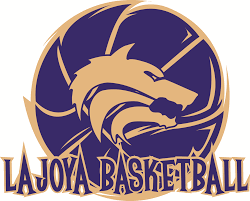 La Joya's basketball team was very solid last year, only to fall short in the playoffs. Now, they look to finished unfinished business. The Fighting Lobos started last season 11-0, they now look to piggyback on last season, and go all the way this year.
The Lobos have high expectations every year, but this year in particular, they have a chance to do something special. Leading scorer, Quincy Smith, who averaged 16.7 points last season, believes that the Lobos will come back even better this season than last.
"We've been working all throughout the summer so I think we will come back stronger this year",  Smith said.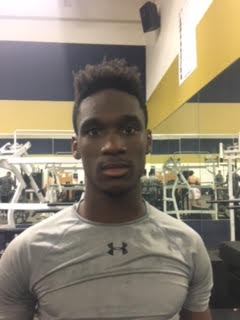 If you are wondering if there is anything specific that Quincy has been working on himself during the off season. His response is short and sweet, "dunking on people."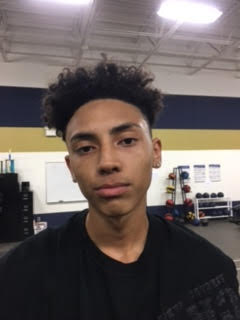 Senior, Tre Mitchell, who averaged 13.5 points per game last year, took a different approach to last years season. In an interview, he commented about last years' events, "honestly, it's not about how you start, it's about how you finish. I'm more worried about how we finished in the second round last year and, I'm looking to push us forward along with my teammates."
Both Quincy Smith and Tre Mitchell play on the same AAU team, along with seniors Malon Sanders and Tyrese Stevenson. when asked about how that will effect their chemistry this season, he said, "We've been playing a lot this summer and throughout these past weekends so I have a feeling that we  will be even better than we were last year. We've  just getting a feel for each others game and figuring out what gets us going."

Coach Roger Lefebvre is very happy about the success the Lobos had last season, but more importantly, he wants to keep his players humble heading into the new season. He stated that, "success can be a problem because you start to read your own press clippings, which blows up your head which hurts the team. I don't think that is the case with my veterans but that's something we can't allow to happen."
Malon Sanders who averaged 5 points and 4 rebounds a game last season, is the player his teammates believe will fit into the shoes of last years senior center Byron Young.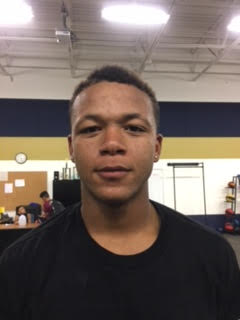 Teammate, Tre Mitchell, stated that, "he puts in the work, he can put shots back, and he's just a smart and aggressive player."
When asked if he believed he could fit into the big shoes Byron left behind, he said with confidence.
"Yes I can, I am an overachiever".
Unlike most returning seniors, Malon has only been on the team for a year, as most of the seniors have been together all three previous years. But Malon does not feel that that will affect their chemistry at all. "We hang out a lot, and we've got to know each other a lot more on and off the court."
This season is looking very bright for the Lobos as their core group of talented seniors are more focused than ever to reach the one goal they all responded with when asked what they wanted to accomplish this season,
"STATE CHAMPIONSHIP!"