Get prepared for the ACT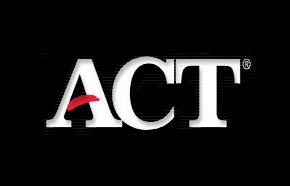 Hang on for a minute...we're trying to find some more stories you might like.
So you're about to take the ACT, but you don't know anything about it. What now? How do you go about preparing for the test? If you're not prepared for the ACT which is on February 28th,  we can help! There are many solutions to get you ready and feeling confident for this test. Preparing is one step closer to helping you pass this test.
So, here's a little guide to help you juniors prepare for the big test that can really help you get into a good college.
First off, go to bed early and eat breakfast, while taking the test you don't want to be sleepy and exhausted so it's best that you get full 8 hours of sleep so you're completely focused on taking your test. You also want to eat a good fulfilling breakfast; we all know you can't focus on anything when you're hungry. so don't forget to eat.
You want to show up and be on time, this test is a free test if your school would have not paid for this test you would of had to pay for it. So you have to do is show up on February 28th at 7:25 or even a little earlier, because if you are even a minute late you are not allowed to take part in the test. So, you want to make sure you are here and on time.
Talk to your teachers, ask your teacher if they can give a lesson on what you are going to see on the test, they always don't have time in class so if not you can ask if they can tutor you before or after school. Be sure to also pay attention in class because some stuff you are learning might be on the test. So don't be afraid to ask, they want you to succeed as much as you do.
Login to edgenuity, you can log into this website from any computer, you can go to this link https://auth.edgenuity.com/Login/Login/Student and it will take you right there. When you get into the login all you have to do is put in your school username and password and you're in. when you get in their going to be your classes and the practice you want to hit is VT-ACT for math, language and science. Then get started practicing.
For further information, you can always visit your counselor and learn more about the ACT.