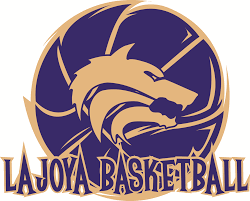 Jordan Parker, Staff
October 7, 2016
Filed under High School, Sports
La Joya's basketball team was very solid last year, only to fall short in the playoffs. Now, they look to finished unfinished business. The Fighting Lobos started last season 11-0, they now look to piggyback on last season, and go all the way this year. The Lobos have high expectations every year,...
Alexis Wright
January 28, 2016
Filed under High School, Sports
On Tuesday, Jan. 26, 2016, La Joya's boys basketball varsity team took on one of their district rivals, Copper Canyon High School. La Joya vs. Copper was without a doubt the most intense game thus far in the season. Being aggressive and very much determined to come out with the win, the varsity...