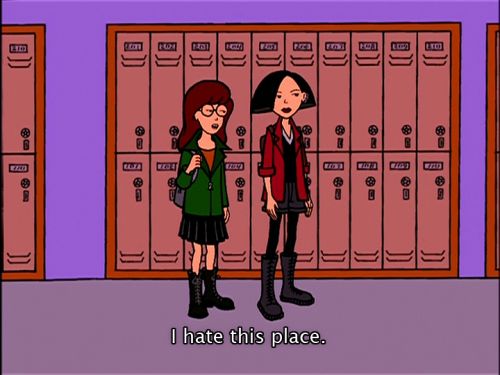 Senioritis
December 26, 2016
Senioritis- an icky disease that strikes once you hit your senior year in high school. It consists of not caring , procrastination and terrible fashion choices.
It is almost the end of the first semester and graduation is approaching, what does that mean for all of us seniors who feel like we are done with high school… We still have 5 months left.We have been through the worst essays, homework and tests, each one a stepping stone towards where we are now. We put in so much effort but now that we are almost there we feel like giving up.
You might ask yourself, "Is it possible to get rid of senioritis?"
The answer to that question is Yes, It's totally possible. Down below area few ways to get rid of this terrible disease.

1.) Get Involved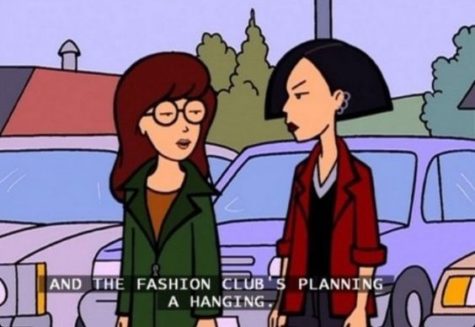 Make sure to get involved in as many extracurricular activities at school. If you went through high school without being a part of any clubs you really missed out on a lot, but don't fret you're not too late. You still have five more months to join any clubs or sports. La Joya has tons of clubs for all types of interests, maybe you are an anime fanatic or you have a huge interest in French, La Joya has it all, and if you don't find something you are interested in create you're own club. Gather up a couple of friends with the same interest and start a club. Just make sure to keep busy in school because remember you don't have much time left in High school, might as well make these five months count.
2.) Be Social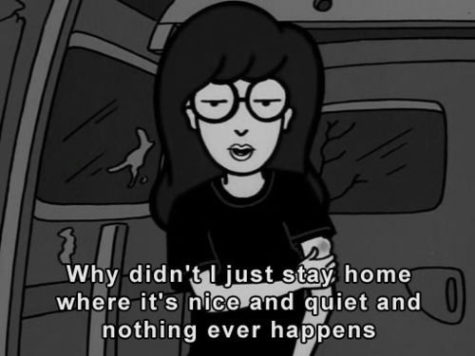 Be social, go out with friends because once you graduate who knows when you might see them again. This might just get youexcited about school because you don't have a lot of time left with the people surrounding you at the moment.
3.) Forget about Procrastination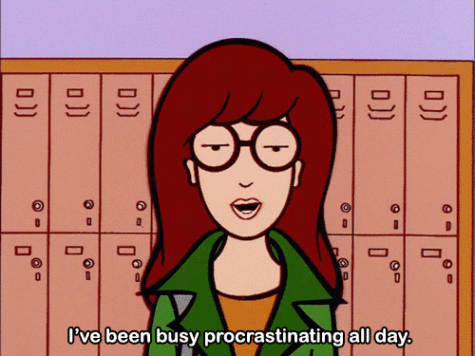 Procrastination, it happens to all of us, we should've gotten rid of this habit freshman year but who can help it, its so easy to say "oh I still have a week to get this done". Try to leave this habit and the rest of these months will run smoothly.
4.) Get your bum outside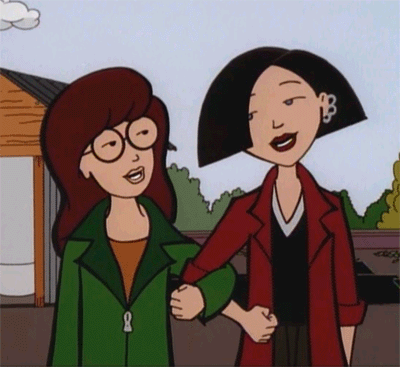 I can relate to this, getting home from school and taking a five hour nap, but this is not helping we need to take care of our health. Senioritis is just causing us all to be lazy and that is not what we should be doing our senior year. Go for a walk with your bestie or maybe go swimming but just get active and surely the rest of this year is sure to go well.
5.) Remember Colleges are still looking at your grades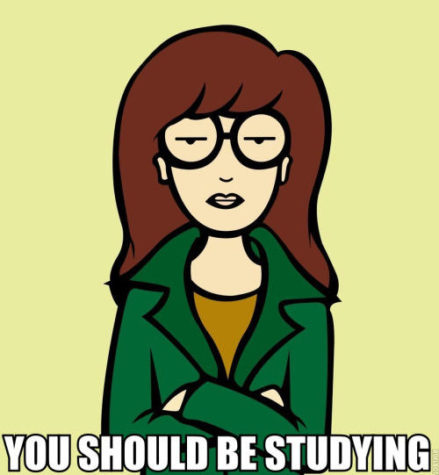 We might think "Oh that college already accepted me theirs no point in working hard anymore" Well guess what… you're WRONG! Colleges have the right to revoke your admittance if they see your grades and GPA declining.
Class of 2017, the choices you're making right now could scar you so figure out what you need to do in order to get rid of this so called "senioritis".  Keep on studying and working hard and let's finish the year off strong.