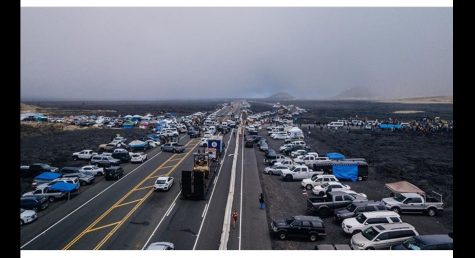 Kealohalani Kauhako-Viernes, Staff

August 19, 2019
In Hawaii on the Big Island there stands a mountain named Mauna Kea. There takes place a peaceful protest, to stop the construction of a 30 meter telescope. This isn't the first time a protest has taken place on the Mauna. For years the government have been trying to construct on the mountain for many reaso...
Kealohalani Kauhako-Viernes, Staff

April 24, 2019
People often interpret things to be racist. For example a Luau is something everyone loves, it's a place to relax and enjoy one's self with the entertainment of hula. But whats the real meaning behind the word  Luau? Well today we're going to dig into the history and definition of the word Luau, an...