Britney Onpeng
February 3, 2016
Filed under All Around Town, News, School, Uncategorized
Last week a group of girls were photographed with letters on the front of their shirts that so happened to spell out the "N" word for everyone to see. The picture was taken on senior picture day which included 3,100 students, and these girls were only a small portion of the student body. The lett...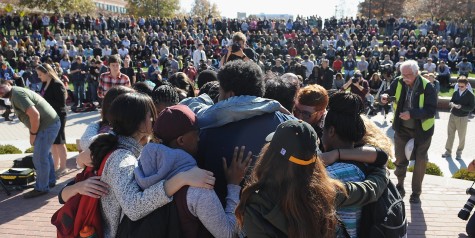 Melanie Gaxiola
November 16, 2015
Filed under College
Earlier this week, the hashtag #Mizzou has been trending, and not under any good circumstances. Earlier this week, Black students attending University of Missouri shared their stories on Twitter about facing racism daily. They talked about their daily encounters with White students who would shout...