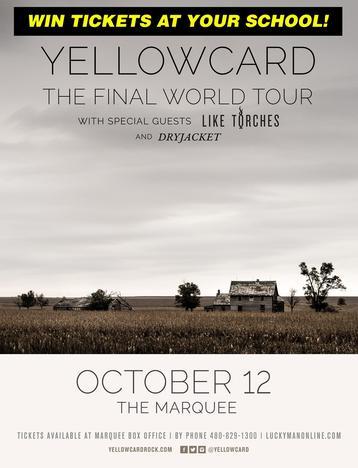 Guadalupe Arellano, Editor-in-Chief Newspaper
October 6, 2016
Filed under Entertainment, Music
Yellowcard is an American pop punk that originated in Jacksonville, Florida during 1997-2017. The band consists of four members Ryan Key (lead singer), Sean Mackin (violinist and backing vocals), Ryan Mendez (guitarist), and Josh Portman (bass guitarist). The band has released ten studio albums with...