WIN Tickets to Yellowcard's Final World Tour!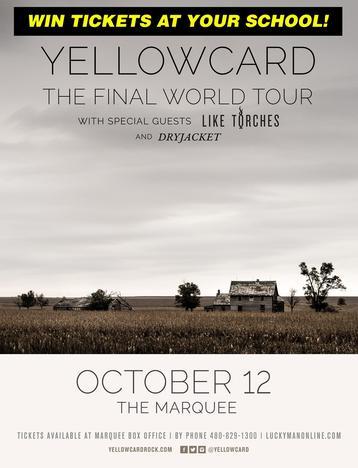 Hang on for a minute...we're trying to find some more stories you might like.
Yellowcard is an American pop punk that originated in Jacksonville, Florida during 1997-2017. The band consists of four members Ryan Key (lead singer), Sean Mackin (violinist and backing vocals), Ryan Mendez (guitarist), and Josh Portman (bass guitarist).
The band has released ten studio albums with their most recent and final one, Yellowcard, released on September of 2016. Over the last 20 years, Yellowcard has created a new wave of pop punk music with their variety of sounds. Yellowcard is giving their last goodbye to the music industry but they aren't leaving without a last thank you to their fans. Their tour, appropriately named the Final World Tour, starting October 6th, 2016 through March 2nd, 2017 will be filled with old memories and songs from their popular albums like Ocean Avenue and Paper Walls.
If you love Yellowcard and are sad to see them go, don't worry. La Joya Community high school can help you patch up the sadness with a pair of tickets to their October 12th, 2016 show in Tempe, Arizona taking place at the Marquee Theatre. Join Yellowcard on their last show here in the valley and make it the best day of your life!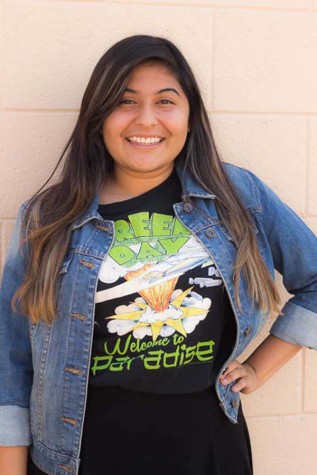 Guadalupe Arellano, Editor-in-Chief Newspaper
Guadalupe Arellano is currently a junior attending La Joya Community High School. This young and sophisticated student is part of the Yearbook committee...