The Years of Batman
Batman is one of the top super heroes in all of superhero franchise. He is known as a person who dresses as a bat to strike fear into his opponents, and to help fight crime. Although this may seem cool, he wasn't always like this. Mostly because of different writers and editors for comics tried to make their own version of Batman. The first Batman to hit the screen was in the 1940's and was played by Lewis Wilson.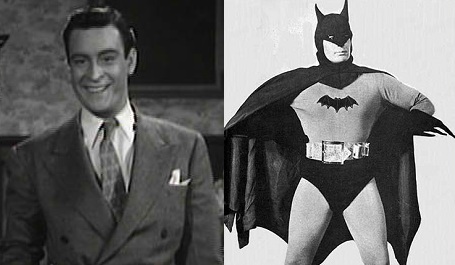 Lewis Wilson was in the first Batman suit made for television in 1943. The whole idea behind the suit was to fight a villain from japan that was trying to zombify the United States citizens. This is obviously not from the comics and not what we are used to him fighting. This ran only for 15 chapters, or episodes, at a total running time of 260 minutes, or 4 hours and 20 minutes.
The next notable Batman would be the 1960's Batman starring Adam West as Batman, and Burt Ward as Robin. This was one of the revolutionary turns for Batman as all the Batman villains and story came together. This is when Batman becomes the Batman we know.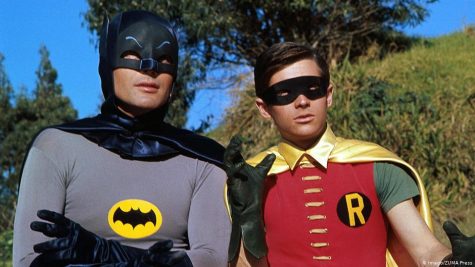 The show ran from 1966 to 1968 with 120 episodes, as three seasons. It wasn't the serious Batman that we have now, but this Batman was humorous and was entertaining and fun with the bangs, bonks, and whacks. This was not taken seriously as Adam West playing Batman created the dance, The Batusi. It was a silly dance made for the show for a laugh.
Many more Batman actors and shows have gone by, nut one that is notable is the 1989 Batman movie starring Michael Keaton, as Batman, and Jack Nicholson, as The Joker. It was heavily supported and produced by Tim Burton, with a budget of $35 million. Warner Brothers was there to help produce this film by giving them a company to get behind. Later because of this movie, Warner Brothers took on the Batman roll and created an animated series on Batman, starring Kevin Conroy as the voice of Batman, about 3 years later.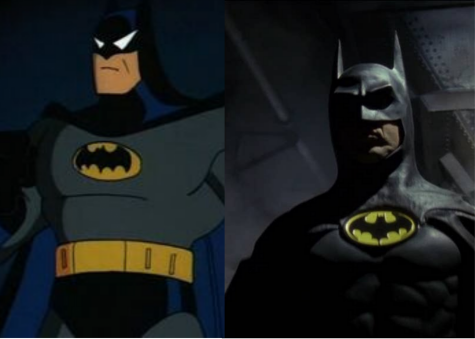 This is when they start to get more serious with Batman and make him the Batman that would be tracking all crime without as much laughter as the 60's. Batman has gone through so much change that it went from Japanese spies to humorous Batusi Dancing, to serious and is still changing to this day.