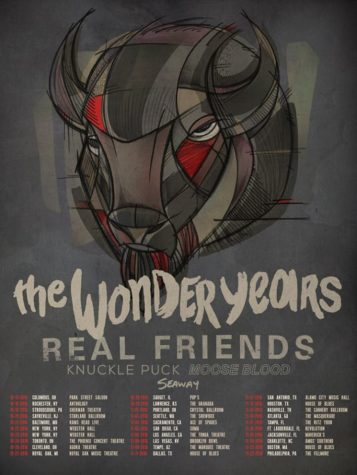 Guadalupe Arellano, Editor-in-Chief Newspaper
October 19, 2016
Filed under Entertainment, Music
Do you love The Wonder Years? The Wonder Years is an American pop punk band that formed in 2005 in Landsdale, Pennsylvania. The band consists of 6 members; Dan Campbell (lead vocalist), Matt Brasch (guitar), Nick Steinborn (guitar), Casey Cavaliere (guitar), Mike Kennedy (drums), and Josh Martin (bass)....