Artist's Blowing Up Overnight?
How Teen Culture Effects Artist's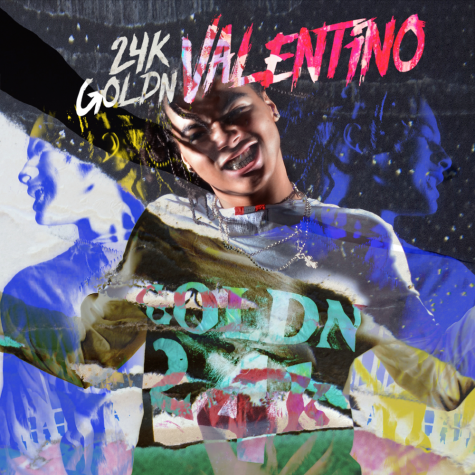 Arizona– If you have been on the internet during quarantine you might have noticed that songs are seemingly blowing up out of nowhere. For example artist Golden Landis Von Jones better known as "24kGoldn" is a 20 Year old rapper from California who rose to fame after having a song blow up on the app Tik Tok. His song "Valentino" became a hit after users like "Aviva Sofia" who has 3.4 million followers on the app started using the song for their videos. This all started in September of 2019 and he has been becoming more and more well known in the industry. In a interview with Adam 22 From podcast "No Jumper" on December 6, 2019  24kGoldn said " It turns out there was this girl Aviva Sofia that had like made a dance to it… and at the same time that week they put Valentino on "Ballers" you know The Rock's show". In another Interview with a radio station in Houston, Texas "Houston's 97.3 The Beat" He said "I feel like it's the pipeline to the youth" when asked how Tik Tok played a role in his rise to fame.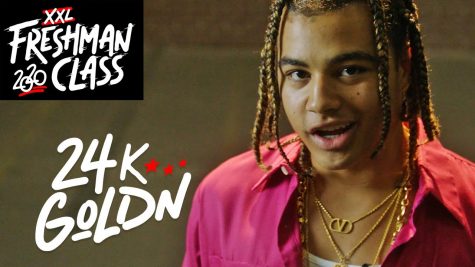 He has not slowed down since then after being named as an XXL Freshman for the 2019 list which is a Magazine that makes a list of the top up and coming rappers of the year the magazine has featured artists  like J Cole, Kendrick Lamar, Travis Scott, and Lil Uzi Vert in the past which are all big names in the industry now. He recently had an even bigger hit than his song "Valentino". 24kGoldn released his single "Mood" in July of 2020 and he had another rapper featured on the song "Iann Dior" who also blew up recently in 2019 Iann Dior has received shout outs from well known public figures such as "FaZe Clan" a Professional E-Sports team based in Los Angeles, California in videos and YouTube group "Nelk" who used his music in videos which helped him gain more fans because the audience of these YouTuber's is mainly Teenagers. As of December 10th more than 6 months after the release of the single it has become number on the "Billboard Hot 100" which is the most reputable charting system for music. The two have been able to perform their hit single on live television including MTV, The Ellen Show, The American Music Awards, and even Jimmy Kimmel. There is also a remix to the hit song that features Justin Bieber and J Balvin that released in November of 2020. After creating a Number 1 charting song 24kGoldn was asked how it feels to be in the position he is in while he attended the "American Music Awards" in an interview. 24kGoldn said "Its very surreal because I literally turned 20 last week and I have the number one song in the world and I feel like that's not a typical situation for for 20 year old's". Goldn is not slowing down as he also just released a new single "Coco" featuring another big artist "DaBaby ".