BUCKEYE – This year has been, and continues to be, challenging for all types of students, athletes, club members, and academic achievers. But the students who have to think more out of the box, are yearbook students.
Stephen Buchanan, Co-Video Editor and Yearbook Member, said
"The most difficult is the internet connections and schedule differences because when we were at school we didn't have to send files through wifi signals, we could just hand each other SD cards."
While not being face to face, it is difficult for some extroverted people to connect and to be engaged in classes and assignments.
Ruby Sicairos, Co-Video Editor and Yearbook Member, said
"I feel like the most difficult part about being in yearbook while online is the separation you feel as present to them so you're not getting as many pictures or content and that can be really frustrating and it kinda puts you down."
Thomas Goodall, Newspaper Editor and Yearbook member, said
"It's difficult collaborating on making [the yearbook] cause its a lot harder communicating to people over the virtual room rather than just being able to walk up to them and asking."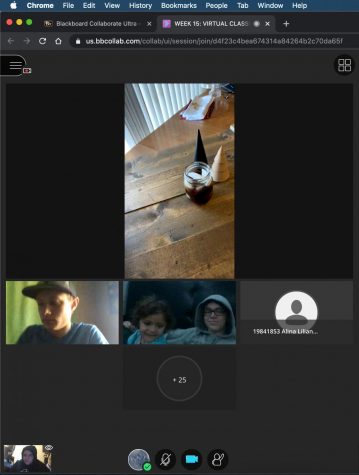 Being on an online forum is difficult when we can't be face to face. It is easier for other students to turn down a text message than to say no to someone.
Shane Waisner, Photography Editor and Yearbook Member, said
"The hardest part is trying to find content, because people don't like giving their picture away."
Heather Eaton, Yearbook Advisor, and Digital Media Teacher said,
"The most difficult part about being a yearbook advisor while being completely online has been gathering content for our yearbook. Some schools in the state of Arizona have been hybrid at times so they have some images of students on campus, whereas we have not had those opportunities." 
By submitting photos of any events, online schooling, and what everyday life is like in this current world of COVID-19, helps La Joya's Yearbook team create a better product for the whole school to enjoy! The Yearbook team has set up a way for everyday students can upload their images and a padlet as well to both submit and get ideas on the kinds of images they are looking for.