Veterans around the world are excited that they have a day where the whole world can celebrate their existent for serving their country on the day they are celebrated is on the 11th of November.
veterans' day is to honors all of those who have served the country in the war dead or alive although it's largely intended to thank the living veterans for their sacrifices.
Memorial Day is a time to remember those who gave their lives for our country, particularly in battle or from wounds they suffered in battle.
veterans' day is coming up soon, so be ready to show your local veterans some love let them know that they have your appreciation.
if you have no clue what a veteran is it's a person with lots of experience who has served in the military for many years.
but most importantly it is someone who served in our military to protect us and our freedoms this day is to honor them.
If you were to think back to when you were serving did you find anything that was memorable if so what
"I went through the Panama Canal on a submarine. We did the trip on the surface and were allowed to come out on the deck to see what it was like. Not only that, but we had a cookout on the deck with hot dogs and hamburgers," said Mr. Zemeida
Did you know that the tomb of the unknown soldier was memorialized on Veterans Day in 1921?
The tomb is located in Washington and each day the unknown soldier is change each hour of the day and visitors are asked to remain silent to honor the solider that could not be identify.
they do a lot for this country and many citizens don't realize how much they can impact the entirely of the state because most of them die fighting to protect us.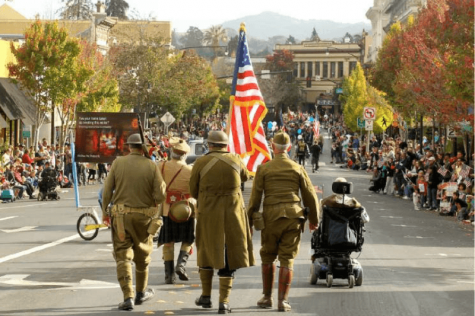 if you want to honor the solider a little more there and is a website where you can organize a care-package for soldiers or even just Attend a Veterans Day parade it's the thought that counts.
if anyone here on campus wanted to join the Navy and you being an E-5 what's is some advice you would give them. " It gives you lots of training for free and it helps you become a better person in many ways. On the other hand, there are many down sides as well," said Mr. Zemeida
Wear a red poppy to show support for veteran and active-duty service members. The American Legion Auxiliary distributes red crepe paper poppies on Memorial Day and Veterans Day nationwide show your appreciation and wear the poppy.