With the holidays approaching that means it's time to break out all the holiday films that some of us have been waiting all year for. Since it has been a year, we tend to forget what all there is to watch so these are the Top 5 Movies to Watch to get you in the holiday spirit.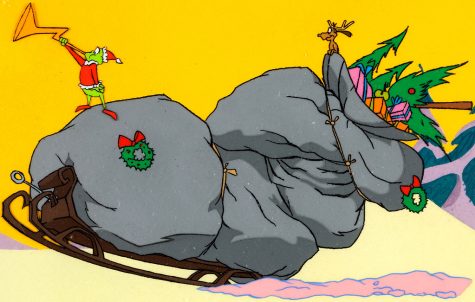 1.How the Grinch Stole Christmas
How the Grinch stole Christmas is a classic family Christmas movie that has two animated films one that came out in 1966 and another that came out in 2018. There is also a live action telling of the classic story starring Jim Carrey as The Grinch.
As many times as this film has been remade, they all tell the same story of the Grinch who doesn't like Christmas and despises the Whos done in Whoville that love it so much, the Grinch then comes up with an idea to ruin their Christmas by stealing all their Christmas festivities but eventually learns an important lesson in the end.
"My Favorite Christmas Movie is How the Grinch Stole Christmas because it is funny and my family watches it every year" said Illiana Jimenez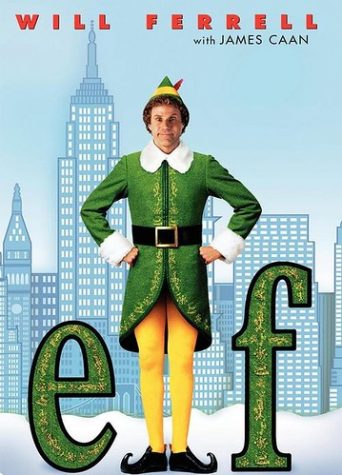 2. Elf
Elf is a story about human who ends up becoming an Elf after stowing away in Santa's toy bag and ultimately becomes and Elf but years later he finds out the truth of his past and decides to travel to New York to find his father and has interesting encounters with people as he figures out the real world and falls in love.
The film stars Will Ferrell as Buddy, Zooey Deschanel as Josie, Ed Asner as Santa Clause, James Caan as Walter, and Mary Steenburgen as Emily.
The film was directed by Jon Favreau and written by David Berenbaum as Billy Peltzer
"Elf is my favorite Christmas because it is a really good movie to watch with family," said Amelia Runnion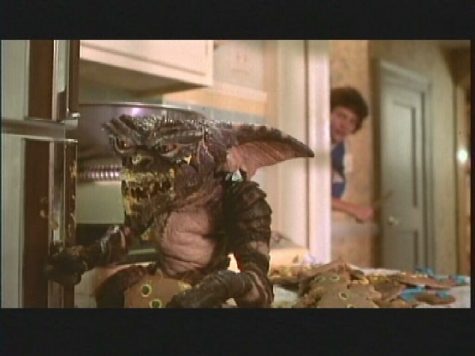 3. Gremlins
The 80s film Gremlins is a Christmas movie to watch when you want something a little scarier than your average Christmas movie. Gremlins is about a boy who ends up breaking three very important rules with his new pet and ends up releasing a mountain of terror in the town of Kingston Falls.
The film stars Zachary Galligan as Billy Peltzer, Howard Mandel as Gizmo, Phoebe Cates as Kate Beringer, Richard Miller as Murray Futterman, and Corey Feldman as Pete Fountaine
Gremlins was directed by Joe Dante and was written by Chris Columbus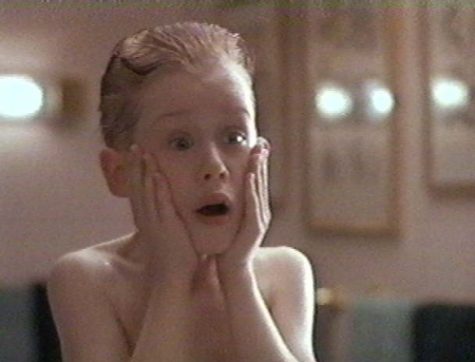 4. Home Alone
Home Alone is a film about a troublesome little boy, Kevin McCallister whose family forgets him when they go on a trip to Paris, he then has free range to do what he wants, until two con men try to break into the home causing him to set up traps around the home to try and stop them.
The film stars Macaulay Culkin as Kevin McCallister, Joe Pesci as Harry Lime, Daniel Stern as Marv Merchants, Catherine O'Hara as Kate McCallister, and John Candy as Gus Polinski
Home Alone was Directed by Chris Columbus and written by John Hughes
"One of my favorite Christmas movies is Home Alone because it reminds me of good times when I was little and I watched it." Said Kaira Viray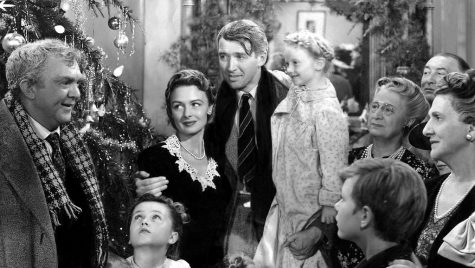 5. It's a Wonderful Life
It's a Wonderful Life is a classic Christmas movie from the 40s that tells the story of George Bailey a struggling business man who is thinking about a world without him, but then he saves a man from drowning who happens to be his guardian angel who was sent to help him see the importance of his life and how the town would have turned out had he not been there.
It's a Wonderful Life stars James Stewart as George Bailey, Donna Reed as Mary Hatch Bailey, Lionel Barrymore as Mr. Potter, and Henry Travers as Clarence Odbody
The film was directed by Frank Capra and written by Frances Goodrich, Albert Hackett, Frank Capra
Now you're ready to snuggle up with the ones you love to have a Christmas Movie marathon. Happy Holidays everyone stay safe out!