December is a time where families can spend time together doing traditions they love, whether their tradition is small or big, families have fun creating memories and enjoying each other's company.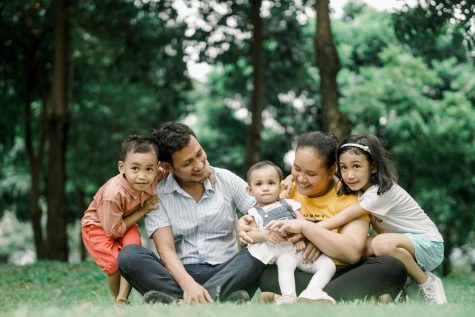 "In my family, our tradition is making tamales with each other every year," said Natalie Garcia 10th grade.
In some cultures, tamales are a popular food and are known to be made around the holiday season to eat during holidays such as Thanksgiving and Christmas. However, they are also made throughout the year. Making tamales with family makes you and your family bond and have a good time.
"My family likes to open presents every year at 12 am on Christmas and that's our little family tradition," said Alexis Gomez 10th grade.
Some families create traditions that instill excitement within the family. Staying up all night and bonding with your family until 12 am hits creates a fun and exciting night. This tradition may bring you closer to your family members. And when you open your gifts at 12 am after waiting all night it creates happiness for many children and adults.
"On Christmas, we invite the family over and we all wear matching outfits, and then we eat food and play games," said Peyton Rodriguez 10th grade. 
Eating food and playing games is a great way to bond with each other which creates a fun day full of good memories and laughs. Doing traditions like these can bring families closer together. Spending time with your family and creating memories you will hold on to throughout your life is what traditions are all about.
Family traditions can be a great way to create a good time within your family and overall spend time with your family doing things you and your family enjoy.