Ezekiel, Joanne, and Griselda are all people who love this season of the year. Not just because the weather but because of the different drinks that are offered during this time of the year.
Ezekiel is a type of person that likes more chocolate type of drinks. He likes warm drinks during the cold season to help keep him warm.
"Hi I am Ezekiel Vazquez and my favorite type of drink during the cold season is coco bombs or hot chocolate because one it keeps me warm and two because it's chocolate who doesn't love chocolate," said Ezekiel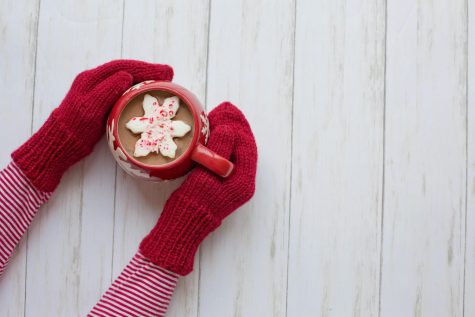 Joanne Moreno is a type of person that like cold and hot drinks during this season. It always just depends on the day for her some days she is feeling like a cold coffee and some days it's a warm coffee.
"Even though it can be really cold out I could still go for a nice cold ice coffee or even on the days I want to be cozy I can go for a nice warm coffee to keep me warm," said Joanne
Griselda Brito is a type of person that loves a drink that isn't too sweet but not something to plain.
"Since I like to keep things simple and not to crazy, I think on my best days when it is super cold outside a nice hot coco could do the trick because it is a nice smooth coco drink that will keep my hands warm and also tastes really good." Said Griselda