There is no national holiday celebrating Thanksgiving in Mexico, and Mexicans do not celebrate it widely. Thanksgiving is still celebrated by many American and Canadian expats in Mexico with traditional meals and gatherings. Here you can view the differences or comparisons in those traditions.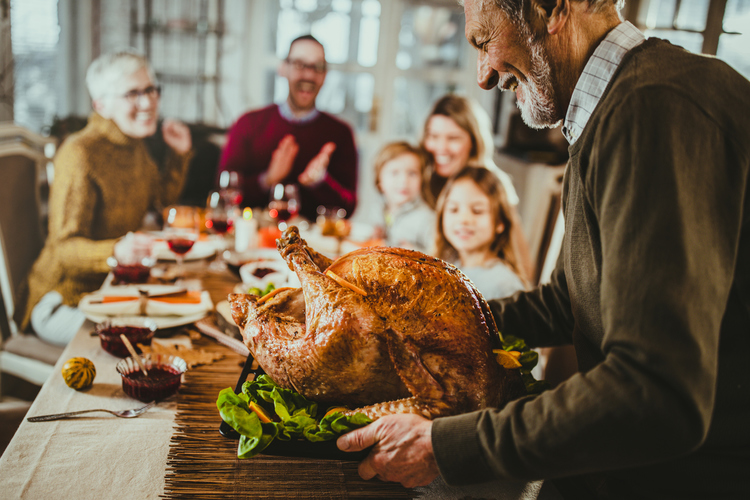 American Thanksgiving is celebrated on the fourth Thursday of November as a holiday. With the theme of giving thanks at the center of the holiday, Thanksgiving began as a day of thanksgiving and a harvest festival. A typical Thanksgiving dinner includes turkey, potatoes, stuffing, squash, corn, green beans, cranberries, and pumpkin pie. Additionally, Thanksgiving dinner is provided by charitable organizations, religious services are held, parades are watched, and football games are watched.
As Thanksgiving celebrations have become more secular, they have lost much of the religious significance they once had. The focus now is on cooking and sharing a bountiful meal with friends and family. When the Pilgrims hosted their inaugural feast in 1621, turkey, an all-American Thanksgiving staple, was not available. But now it's the main thing you think of Thanksgiving! Almost 90 percent of Americans consume turkey on Thanksgiving, whether roasted, baked, or deep-fried according to the National Turkey Federation. Stuffing, mashed potatoes, cranberry sauce, and pumpkin pie are also traditional Thanksgiving foods. The more fortunate often attend free Thanksgiving dinners and participate in food drives on Thanksgiving Day. Currently, the school consists mostly of Mexicans as in the community of La Joya. This leads me to wonder what is the difference between their traditions and the average American's.
Thanksgiving, it's more of an American and Canadian celebration. Mexicans don't really celebrate it unless they live around or in American cultures. Despite Thanksgiving not being as common of a tradition in Mexico itself, you'll still see turkeys being carved, thanks given, and get-togethers being hosted. Just like other Mexican holidays and traditions, it's a time to enjoy Mexican dishes like pozole, mole enchiladas, and tortilla soup and tostadas and tamales and many more Mexican cuisines. And generations of families would get together and come together as a party to give thanks. Whatever you eat, the most meaningful part of dinner is giving thanks.
What we see in different traditions is that their cuisines and food styles differ. Furthermore, Mexico itself does not celebrate Thanksgiving as a traditional Turkey and mashed potatoes meal. In spite of this, there are many Mexican Americans living in the USA who combine the two and incorporate their traditional food into Thanksgiving. Their family gatherings and celebrations to give thanks are evident as you can see that they both value family time and respect each other. And in the spirit of Thanksgiving that's what it's all about just being thankful that you're here, eating food, with family, living another day.