iPhone 7/7+
Is it really worth your money?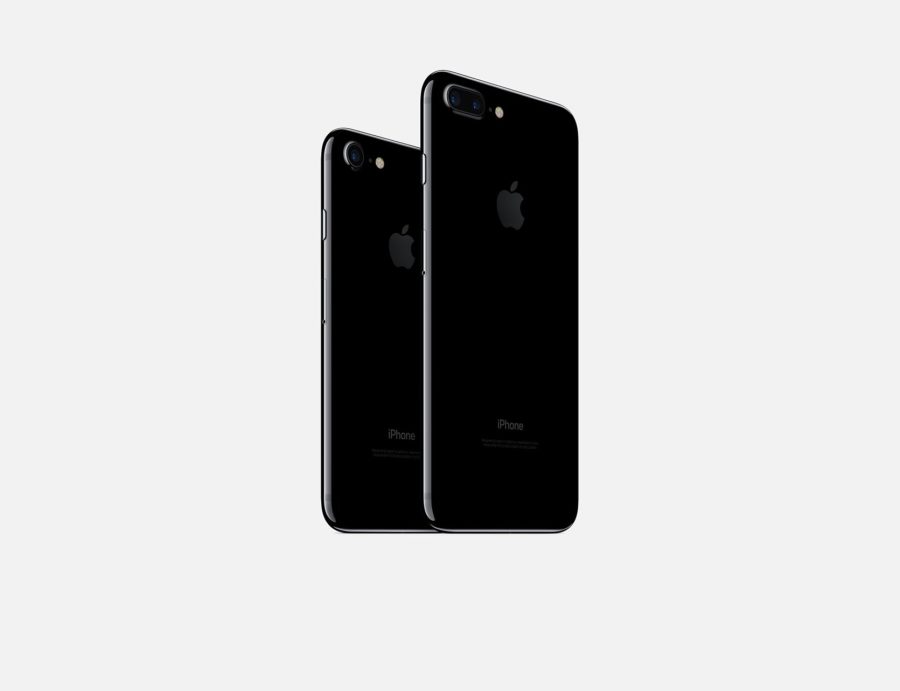 Aaron Santibanez, Staff
October 1, 2016
Apple has innovated and amazed us with their products over the years, in entirety they have improved on the iPhone with every model they make, but is the iPhone 7 a drawback?
The iPhone 7 is almost indistinguishable from the iPhone 6, if you were to put a case on the iPhone 7 you wouldn't be able to tell the difference from the 6. The displays are the same in size and have the same pixel resolution but the 7 has some major enhancements in the display itself.
It offers a 1334 x 750-pixel resolution with a display that is measured at a 4.7-inches (diagonally). It also offers a Multi-Touch display which can provide multi-tasking features that can help students while studying or with in-class activities. It allows them to complete multi tasks in a timely matter. Yes, the display can be better for the time being but it is pretty impressive as of now.
The iPhone 7 has a 12 megapixel camera and has a digital zoom up to 5x  and also provides live photos with stabilization and offers 4K video recording at speeds up to 30 fps and has 1080p HD video recording at 30 fps or 60 fps, Which is good enough for taking pictures for classes that require taking photographs.
"I like it because it's a new generation to Apple, and it's waterproof  so it adds something new to the iPhone that people may like." said Jackie Garcia a student at La Joya Community High School.
But to reach all of these specifications Apple had to remove the 3.5mm headphone jack in favor of a thinner model, the battery life has even reduced and now the processor makes a hissing sound under a heavy load. The jet black version of the iPhone is very prone to scuffs and is a magnet to grease and grime, all versions of the iPhone will get cut up and scratched easily.
"The iPhone 7 does not innovate, but is merely a minor improvement from last year's model. Water resistance is nothing new, and the removal of the headphone jack introduces a plethora of adapters and profit for wireless headphones for Apple." said Michael Enero, student at La Joya Community.
With all these "new" features, is the iPhone 7/7 Pro, a bang for your buck? Many upgrade after having an older model for years while others upgrade every year to have the "latest and greatest." If you need more storage and a better camera, go ahead make the purchase. But if you're skeptical of the "lightning Ear Pods" or "Air Pods", then evaluate other flagship options. iOS 10 is great, the dual cameras are a great addition for photographers, and the new A10 Fusion chip really adds to the performance. But for the price being $650 for a standard 32 GB iPhone 7 and $770 for a 32 GB iPhone 7 plus would it be really worth your money?