2018 World Cup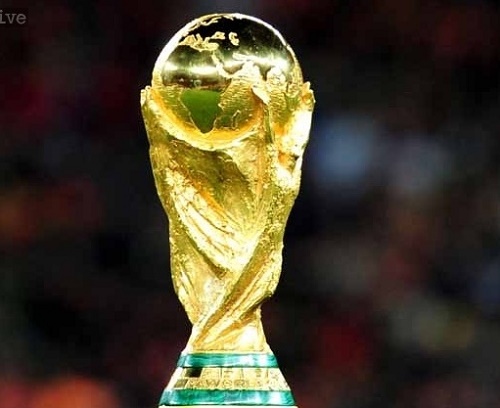 Ivan Amaya
World Cup
The 2018 World Cup is an international soccer tournament consisting of thirty-two national teams of FIFA, the world's largest soccer organization. The event will take place in Russia starting June 14 2018, ending July 15 2018. The tournament will involve the thirty-one teams who qualified in previous competitions and the automatically qualified host team. This will be the first World Cup that will be held in Europe since 2006 in Germany. There will be a total of sixty-four matches in the tournament played in twelve different stadiums.
"I think it's a very exciting time because a lot of my friends get together, we all just hang out and watch the game. Its very intense, only a few countries are aloud to go" says Jesus Lopez, La Joya Varsity Soccer Player.
Unfortunately, due to the loss against the nation of Trinidad and Tobago, the United States does not qualify for the 2018 World Cup.
"A lot of young kids in our country look up to to the players of the US Soccer team and for them to not make it lets down the rest of the country, eventually they'll get themselves better and pick things back up hopefully 2022" says Angel Guerrero, La Joya Varsity Soccer Player.
The World Cup is a beautiful time, family and friends come together all around the world to see their country compete. Nations come together to celebrate culture and the art of soccer.
"My dad watches soccer, I followed in his footsteps. I grew up liking soccer and playing soccer" says Luis Valadez Garcia La Joya Junior Varsity Soccer Captain
You can tune in to the 2018 World Cup on any local sports television channels