AVONDALE- The 2020 Grammys are ready and set for history to be made. Billie Eillish has hit the record for youngest nominee for 7 Grammys at the age of 17.
This is a good example for young artist that have dreams of become a Grammy winning singer to chase their dreams and that everything is possible at any age. Billie Eillish started that the age of 14 when she uploaded her first song "Ocean Eyes" on Soundcloud in 2016 and started to gain attention overnight.
"I've been listening to Billie Eillish before she went global. When she first released Ocean Eyes, I fell in love with her voice; it's so soft," said Yu-mi Sawg.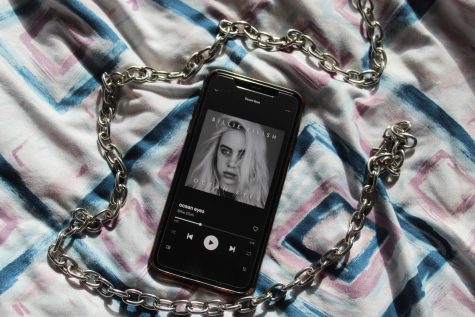 When she woke up, her song was everywhere and got an email from a manager that said "You are going to be big" and has been her manager till this day. Billie knew that being a singer was for her because before she got discovered. her brother and her were working on music together and came out with "Six Feet Under" which was released after "Ocean Eyes". In 2017, Billie Eillish released a song called "Bellyache" which went global and gave her a boost to her career, it was streamed 30 million times in only one year. Since she was getting blown up all over social media, she released an EP called "Don't Smile At Me"  with seven new songs and the two she released before. Only at the age of 15, she released an EP, had three big hits, and a North America tour.
"I really like her music because each song has its mood, you can be calm and listen to "Ocean Eyes" or be in a happy mood and listen to "bellyache," said Makayla Grandpre.
As she was getting famous, other celebrities were contacting her to make music together. Her first collaboration ended up being a big hit. She collaborated with Khaild, who is also a young artist and made a song together called "lovely". Billie is also very known for her sense of style for her baggy clothes, her neck full of chains, and her hair dyed of every color and any trendy glasses. She tends to wear baggy clothes soo people don't have to body shame her or bully her and just crave music without being critique of anything else.
"Billie Eillish is just a gift for God that gave her powers and become the youngest artist to go worldwide," said Yesenia Loza.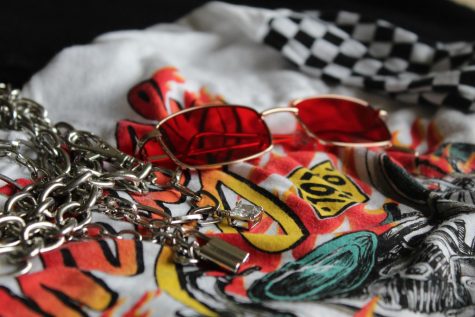 During the spring of 2019, Billie Eillish broke a major record in the music industry when she released her first ever album called "When We All Fall Asleep, Where Do We Go?" and her hit song  "bad guy". After the debut of "When We All Fall Asleep Where Do We Go", Billie hit another huge milestone for music. She broke the highest number of Billboard charts for a female music in with 14 of her singles making an appearance on the Billboards Hot 100 chart. From the success of her first studio album, it is easy to say that Billie Eillish has a great career in music ahead of her. She also recently performed as a musical guest on Saturday Night Live. In the beginning of March 2020, Billie Eilish will kick off her overseas tour and will perform two shows in London. By making such an impact on the music industry for women and young musicians, Billie Eillish has proven that age is just a number after all.