Thanksgiving is the time of being thankful and spending time with your friends and family. Watching movies with your family and friends can allow you to realize the blessings you have in life because movies always have an underlying message. Here are the movies I would have to recommend to you for Thanksgiving.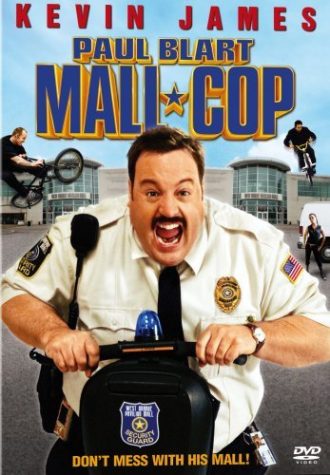 The first movie that I would like to recommend is "Paul Blart: Mall Cop." We all know that Black Friday is a hectic day however during one eventful Black Friday a gang of thieves plans a heist at a mall. However, this mall has one person that can take them down: a segway-riding mall cop! Yes an unbelievable hero, but holidays have various underlying stories. This mall cop is known as Paul Blart (Kevin James). He is a single father trying to make ends meet and takes his job very seriously. So, when these thieves try to take over his mall, he isn't having it. He feels that this is his breaking moment to show everyone wrong. The main message that I got out of this movie would have to be to never give up and even the unlikeliest person can be a hero because when Paul makes mistakes he kept his head up with endurance and kept going.
This reminds me of the quote, "If you fall behind, run faster. Never give up, never surrender, and rise up against the odds" said Jesse Jackson.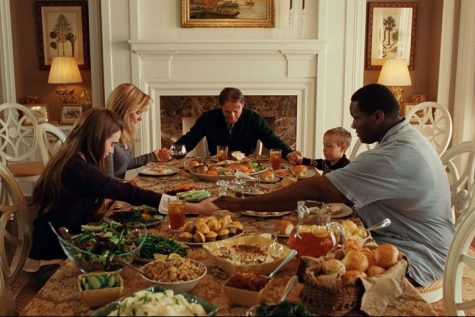 The next movie is "The Blind Side." Now, this movie is about a homeless 17-year-old Michael Oher. He has drifted in and out of the school system for many years. One night Leigh Anne Tuohy and Sean Tuohy take him in, then they invite him to have Thanksgiving with them. They eventually become his legal guardians and change his life. He realizes that he has potential as a student and as an athlete. This movie teaches us to never give up and it brings light to the argument of poverty and racism creating a barrier between people when we shouldn't care about those things. We should care about helping one another out because even the tiniest act matters.
An important message said by Leah Anne Tuohy, "Families don't have to match. You don't have to look like someone else to love them."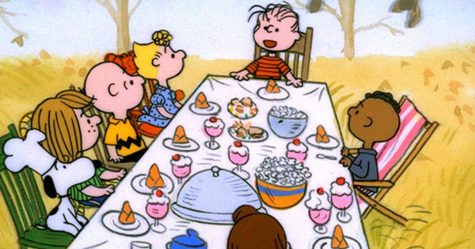 The last movie is an all-time classic known as "A Charlie Brown Thanksgiving." Now this movie starts off with Peppermint Patty inviting herself and others to Charlie Brown's for Thanksgiving. As many know Charlie has this problem with not sticking up for himself, so he is often taken advantage of by his peers. He is overwhelmed by what Patty is saying so he decides to get help from his friends to plan this Thanksgiving gathering. The movie is a cute entertaining cartoon however, it teaches people the history of Thanksgiving.
It also sends out this important message: "Thanksgiving is more than eating, Chuck. You heard what Linus was saying out there. Those early Pilgrims were thankful for what had happened to them, and we should be thankful, too. We should just be thankful for being together. I think that's what they mean by 'Thanksgiving,' " said Charlie Brown.
To finish this off I would like to say remember to always be thankful because you don't realize how good you have it until it slips through your fingers. Now I hope you all have an amazing and safe Thanksgiving this year considering what's currently going on!