Are you looking for a best Homemade Christmas gift to give for friends and family, will you come to right place. I'm going to give you guys two ideas to give for your friends and family.
First up we have Snow Globe, okay a Handmade snow globes are such a good idea! They also happen to be as inexpensive as they are nice to look at. What we need are mason jar, a Christmas tree or a any plastic figurine of your choice , a hot glue gun, glitter, and glycerin  . First put glue on the inside of the jar lid and place the Christmas tree, Next fill the jar with cold water, then add 1-2 teaspoons of glitter and stir, then lastly add a few drops of glycerin.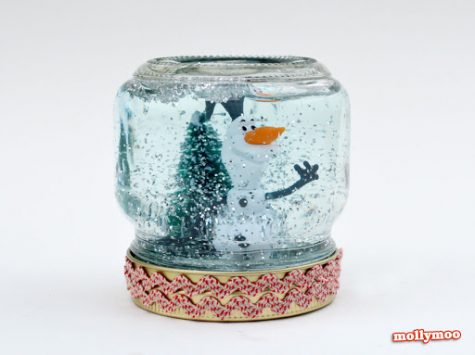 The last and second thing to give for friends and family is Homemade Toffee, Rather you love cooking or Chocolate, This is sure to be the sweetest gift of all. The ingredients to make Homemade Toffee is
1c unsalted butter, cut up, plus more for baking sheet
1 1/2c pecan halves, divided
3/4c granulated sugar
1/4c packed light brown sugar
1/2tsp kosher salt
1/2tsp pure vanilla extract
13.5-ounce dark chocolate bar, chopped
3/4 tsp large flaked sea salt(such as Maldon)
Directions
Preheat oven to 350*f. Butter a rimmed baking sheet
Spread pecan halves on second rimmed baking sheet and toast just until fragrant,7 to 8 minutes; cool. Arrange 1 cup toasted pecans, flat side down, in a single layer on prepared baking sheet, leaving a 2-to 3-inch border along sides of baking sheet. chop remaining 1/2 cup pecans ;set aside
Combine butter, sugars, salt, vanilla, and 1/4 cup water in a medium saucepan. Cook over medium-low heat, stirring constantly, until mixture reaches 290°F, 18 to 20 minutes. Slowly pour hot caramel mixture over pecans, making sure to fully cover each nut and leaving the 2- to 3-inch border around baking sheet.
Sprinkle chocolate evenly over toffee; let sit until slightly melted. Spread chocolate, in an even layer, with a small rubber scraper or offset spatula. Sprinkle with chopped pecans and sea salt. Let stand 20 minutes, then refrigerate until cool and set, 40 to 45 minutes. Break into small pieces.