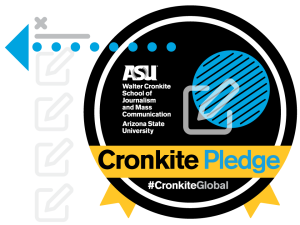 On Friday, Dean of the Cronkite School, Battinto Batts spoke to a group of High School journalists at the Walter Cronkite School of journalism. He spoke on Cronkite's newest initiative, "Cronkite Global."
Cronkite Global focuses on making the campus a safe space where everyone feels welcomed regardless of their differences. The ultimate goal is to celebrate the diversity on campus and lower the boundary for entry.
"We need more people who are committed to making a difference," said Batts.
In addition to Cronkite global, Batts encouraged students to think beyond where they choose to go to school and to go somewhere where they can be a part of something and make a change. He added that everyone serves a purpose in society.
"As you grow older, you learn that you are here for a purpose," said Batts.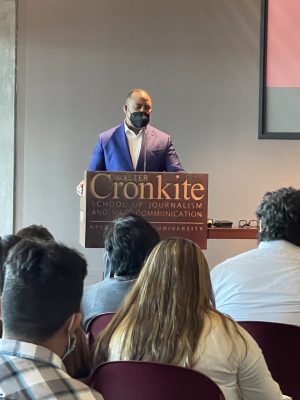 Batt believes that his purpose is to leave behind the difference that he wanted to make within society. When a student asked, "how can I find my purpose," Batts encouraged them to think about what they are good at, but it ultimately comes down to what they truly find enjoying.
Whether a person is successful or not isn't Batts greatest value, but rather it's finding a career where one feels happy is more valuable to him.
"Success is not determined by dollars and cent, but by what you enjoy doing," said Batts.
Ultimately, by announcing Cronkite global to the student journalists, he encouraged the students to be a part of the change on campus and embrace the process.