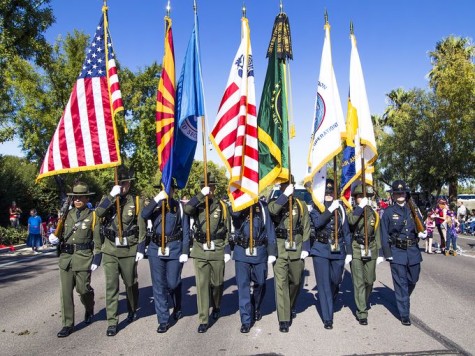 Veterans Day is a holiday celebrated in the United States. Celebrated annually on November 11, its is celebrated for honoring military veterans all around the world. The first celebration using the term "Veterans Day" occurred in Birmingham, Alabama, in 1947. Raymond Weeks, a World War II veteran, organized "National Veterans Day," which included a parade and other festivities, to honor all veterans.
The event was held on November 11, then designated as Armistice Day. Veterans Day, was originally known as Armistice Day. It was originally set as a U.S. legal holiday to honor the end of World War I, which officially took place on Nov. 11, 1918. In legislation that was passed in 1938, Nov. 11 was "dedicated to the cause of world peace and to be here after celebrated and known as "Armistice Day" but now known as "Veterans Day".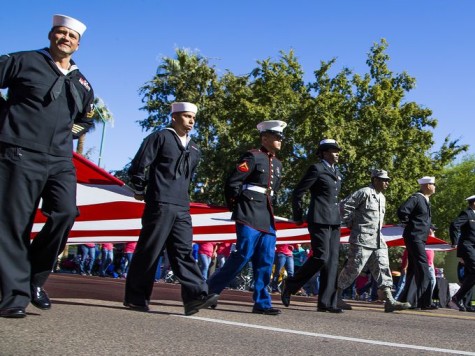 "Robert Stanford" a substitute teacher here at La Joya Community High School who served in the military for almost 21 years. He was asked "How do you feel about Veterans Day as a whole?" and he stated. "Veterans Day as a whole means that we should salute all of our veterans, past or present. I respect the veterans that came before me… We pay respect for all of the veterans that dedicate their lives to the United States and those who served their country. Veterans Day is very Important to me."He was also asked "Do you recommend high school students to join the military?" He responded "I always tell highs school students to look into the military because it has a lot of benefits and it has good education because you can go to college and attended military school."
He was also asked "what's the best part of joining the military?" He said " the best part of joining the military is traveling around the world, I have been to Iraq,  Korea, and England. And just experiencing different people and places around the world." In conclusion Veterans Day is a day we appreciate our veterans the served in the military and is recommended to join the military due to many benefits given to future veterans.