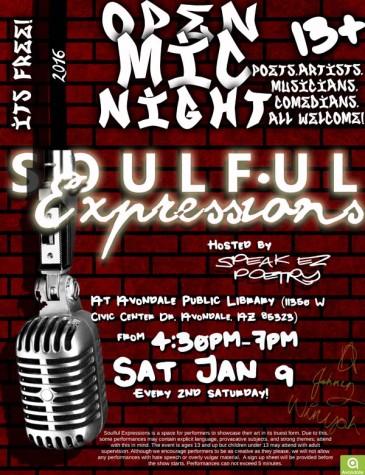 The monthly Open Mic Night will be this Saturday from 4:30 to 7 at the Avondale Public Library.
All poets, musicians, artists, and comedians are welcome to come perform. If you have another talent that isn't listed, you are welcome to showcase that as well.
As always there will be refreshments available to eat during and after the show.
Speak EZ Poetry would like you to know that this is a safe place for you guys to express yourselves and that they don't allow any negativity when you are performing. You will always get applause for your talent!
Although Speak EZ encourages you to express yourself, there will not be any hate speech or excessive profanity. Everyone from the ages 13 and up are allowed to come but if you are younger you must have an adult present.
This Open Mic Night is a great stress reliever and a whole lot of fun!