With 2016 coming to a close, it's a good time to start looking back at some of the films we may have missed this year. Each year multiple modest, wonderful, amazing, fantastic films get buried under by those who steal their thunder.  For every Deadpool or Captain America: Civil War, there's at least one other film that's not getting all the love it deserves. That said keep your schedule clear this winter brake and eyes peeled for the following 7 flicks that are well worth your time, and have already be hit the small screen, whether it be on Netflix or a Redbox kiosk near you.
1. Eddie The Eagle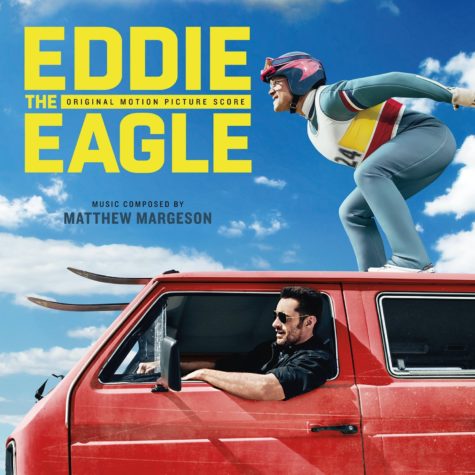 When a feel good sports movie does its job, it hits you hard. This year, Eddie The Eagle did just that, as it combined the amazing Taron Egerton with a cranky Hugh Jackman, to make the most heartwarming comedy two comic rebels could ever make. Much like the true story at the heart of the film's plot, Eddie The Eagle is all about victory of the heart, rather than pure athletic skills. It's not a hard hitting film, but a warm underdog story.
2. The Witch
Are you a horror fan that craves an old school horror flick that takes a minimalistic approach? Then The Witch requires your signature in blood, as it is a scare based entertainment that trades in modern trappings for a stripped down, measured approach to scares. Is there gore? Yes. Is there a palpable presence that said evil possesses? Quite a couple actually. But most importantly, is the ending a cop out? It's safe to say that no, it is not. In fact, the ending is the cherry on the psychologically twisted sundae that the film serves up, and it is indeed, delicious.
3.The Nice Guys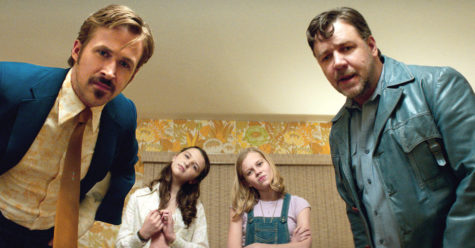 Shane Black's 70's themed noir-comedy is as delightful as advertised – and then some. With the team of Ryan Gosling and Russell Crowe charming and disarming the audience with their shenanigans, one hell of a period based soundtrack, and the usual tight visuals / comedic timing you'd expect from Black's best films, I can't recommend this one enough.
4. Keanu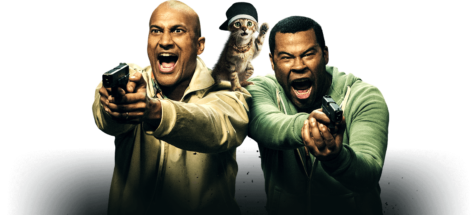 How? How could you have missed Key and Peele's action-comedy, centered around an adorable little kitten? While Keanu may have been the motivation for the film's' plot, the wisecracking humor and nonstop action also helped this film make for a fun ride at the movies. Not to mention, the film serves as a secret parody of The Boondock Saints, which plays out just as hysterically as you'd hoped. Keanu is everything a summer comedy should be, and above all else, it has a real cat that's just waiting for you to ooh and aww at it whenever it appears on screen. So technically, this film doubles as a stress reliever. (I really like cats!!!)
5. Demolition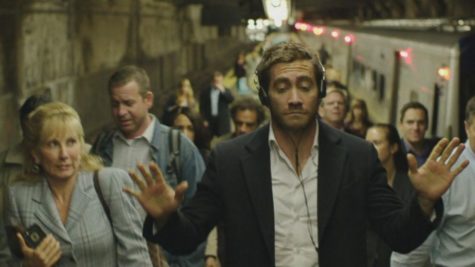 "Jake Gyllenhaal tears down his house, after becoming fed up with a malfunctioning vending machine." The log-line almost makes Demolition sound like a Funny or Die short waiting to happen. It's only when you take into account the fact that this machine malfunctioned during the loss of his wife, thus fueling a heavy journey of introspection and deconstruction, that Demolition starts to sound like the champion of a film it really is. Never has an extreme home makeover been more emotional, and in some parts, more hysterical.
6. Midnight Special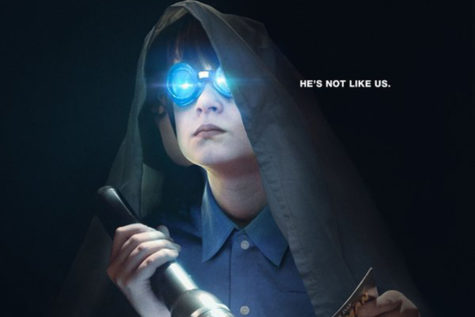 It's hard to imagine a film like E.T.: The Extra Terrestrial working outside of a sugar-coated Spielbergian fantasy. Yet Jeff Nichols manages not only to turn Midnight Special into that exact sort of film, he does so with a more mature veneer to the plot detailing a father and his specially powered son on the road trip of their lives. With Michael Shannon, Joel Edgerton, Kirsten Dunst, and Adam Driver all part of the all-star cast, it'd be easy to focus solely on the adults. That's not the case though, as up-and-comer Jaeden Lieberher plays the extremely gifted child, who feeds off of the performances around him and amplifies their worth
7. Sing Street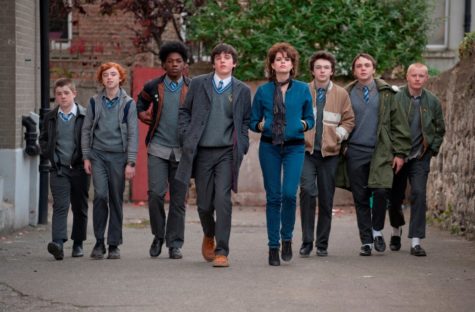 Adolescence is hard enough in its natural form, but if you couple that with trying to form a successful 80's pop band, it's just going to complicate things to a whole other level. Which is why John Carney's Sing Street struck a chord with the inner child in everyone, as its creative tribute to the era of pastels and the rise of another rather successful Irish band entertained us to no end. That, and the film has the added benefit of showing co-star Aidan Gillen on screen in a capacity that doesn't involve threatening children.