The holidays are the time of year that are the most busy and in need of volunteers. It seems like every year families say that they should help and volunteer during the holidays but never know where to get started. So here are the top three places to volunteer at in Arizona to help those in need.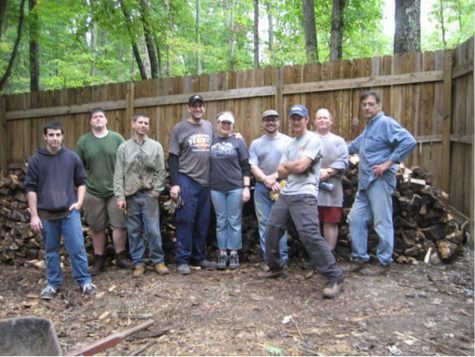 1. Volunteer at the organization Maggie's Place. Maggie's Place's mission is to help single moms that are struggling to provide for their family and help to provide foundational building blocks for development, learning, and health throughout a person's lifetime. They provide housing, direct support services, parenting and children enrichment, health and wellness, and educational programs. You can get involved with this organization by donating to their website https://www.maggiesplace.org/ or volunteer. When you volunteer you can attend one of their events where you can sort donations, participate in handyman days, build a garden or decorate for an event or holiday.
A review left by Kristen Sousa (someone who had gotten help from Maggie's Place) explained:
"Maggie's Place showed me the definition of grace. I will forever be grateful. I can testify that they saved my life and changed my perspective on life." said Kristen Sousa 
It is good to know that not only by volunteering/donating to this organization you are doing something to help others but you know how the smallest actions are having a bigger impact on these people's lives.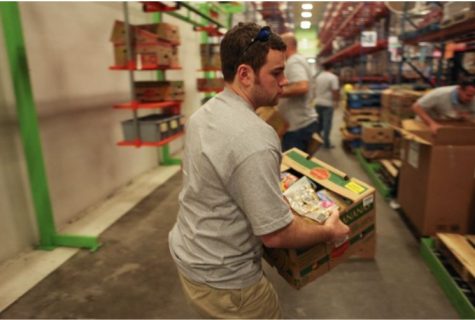 2. Volunteer at St. Mary's Food Bank. St. Mary's food bank is an organization who's goal is to help those in need of food. You can do one of two things to help get involved with this company you can one donate food to them or you can volunteer at the food bank. Volunteer work would include loading and unloading boxes to be given out to people and creating food packages. If you are interested in Volunteering for St. Mary's Food Bank schedule your volunteer day on their website https://www.firstfoodbank.org/get-involved/ but make sure to sign up as fast as possible because slots fill up fast.
A review left by Cheryl Johnson explained how the company treats the people that they are giving the food packages to:
"I especially like the fact that anyone can come by and be treated with respect. They care and you can see it on their face." said Cheryl Johnson 
When volunteering for an organization it is important to know how the organization your are volunteering for treats others, so it is nice to know that St. Mary's Food Bank treats you no different from anyone else even if your financial situations are different.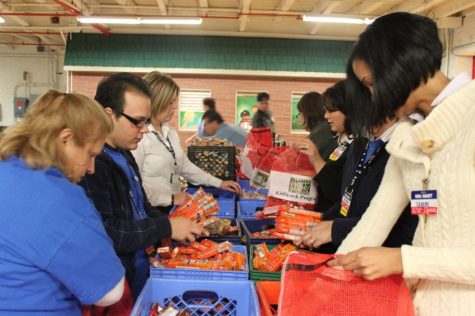 3. Volunteer at Feed My Starving Children. Feed My Starving Children is an organization that puts together food packages for people around the world that our struggling to get food. If you are hoping to get involved with this organization you can either donate to the website https://www.fmsc.org/ or you can volunteer for this organization. When you volunteer your are split into 3 groups; the ones who are putting the food packages together, the ones who are putting shipping labels on them and the ones who are bringing boxes of supplies to the people making the food packages.
A review left by Michael Vreeland (a former volunteer) explained:
"Excellent operation, great with logistics, but more than all that, a place where you and your family can volunteer and have a tangible effect on people around the world" said Michael Vreeland 
This is the type of organization that one would want to volunteer at if they want to make a big impact outside of their community. For instance this organization provides meals for people in Africa, Asia, Caribbean, Europe,  Middle East, North and Central America and South America. And the best part is that after volunteering here you'll get sent an email after you food package makes it to it's destination.
It is always important to get involved in your community especially during the holiday season where it is needed the most, if you are unable to volunteer even donating to one of these companies would be greatly appreciated. And remember that as the holidays approach take a second to look around at all the people and things that you have to be thankful for  and try not to take those things for granted this holiday season especially with the crazy almost two years we've had, you never know what could happen