The holidays can get very busy. Getting presents from everyone and running back and forth trying to get everything situated can become a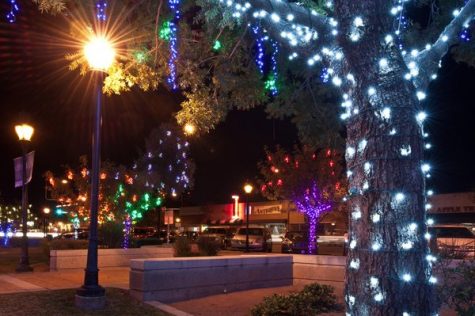 lot. Every year the Glendale Glitters celebration in Historic Downtown Glendale. Glendale Glitters events started off on Friday, November 29, 2020, with special event weekends throughout December and the lights staying on through January 11, 2021.
"I've never gone but this year will be my first, I am very excited to see all the lights displayed all around," said Madeline Perez
So why not take a break and just put everything down for a second. grab your families and friends and head over to Glendale glitters together. Head over to Glendale glitters and kick this year's holiday season off right. Every Saturday and Friday night Glendale glitter is open up until Christmas. Glendale glitters offers a variety of different things. It features fun activities, street vendors, live music, food, and horse-drawn carriage rides, and some Christmas shopping from the city's antique shops.
"The first time I went was when I was 12, I believe, and it's been a tradition to go with my family ever since," said Daisy Aguirre.
Glendale glitters is hosted at 5850 W Glendale Ave. Glendale, AZ 85301 and the admission is completely FREE! Yes, that's right free, just make sure to bring extra cash in case you get hungry or thirsty. You can also bring your families down to take a free photo with Santa Claus.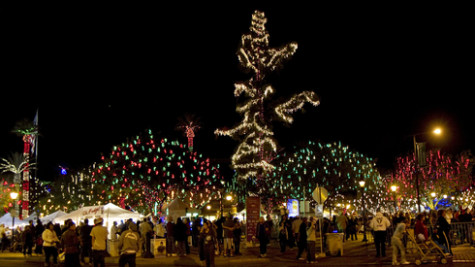 Glendale glitters if really just a fun experience with just a block of walking which is enough to get your young ones tired and ready for bed!