Vegan Options in the West Valley!
Juan Santos, Staff
March 29, 2018
We all have that one friend who has incorporated that meatless diet into their live, or that one friend may be you! Living a Vegan lifestyle has been so much easier, thanks to the explosion of vegan eateries all around town. Whether you are in the West Valley, Downtown Phoenix, or Tempe, you will have Vegan options to choose from. Some of the Vegan eateries popping up are chains, but most are first time restaurants.
When you are in the West Valley, you can choose from:
1.Loving Hut Litchfield Park
5115 N Dysart Rd #220, Litchfield Park, AZ 85340
(623)536-5008
Loving Hut is one of four locations that can be found across the entire valley. Come in to find fresh, made-to order food. All of the cuisine here is Asian inspired, with some regular options such as vegan burgers and fries, for those who like to stay in their comfort zone.
While visiting the place Chloe Enero, a regular customer, said "I love this place. The staff is super welcoming and helpful, and you can always count on your food being made fresh."
Next time you're in this area, give it a try!
2.Cafe Zupas
10265 W McDowell Rd, Avondale, AZ 85392
(623)696-3894
Cafe Zupas is a much bigger chain found not only in the West Valley, but all over Phoenix, with a total of eight locations! This place offers vegan options, but is not 100% vegan. Some of the vegan options at Cafe Zupas include a Roasted Veggie & Quinoa soup, a Thai Peanut Coconut Tofu Bowl, many different salads to choose from, and fresh drinks made daily with few ingredients.
Bryce Romeo, store manager, told us "We strive to provide fresh, high-quality foods, and provide many hearty options for everyone to choose from! Any of our salads could be modified to meet any of your needs, just let us know."
Cafe Zupas has a location in Avondale, Chandler, Gilbert, Arrowhead, and four others around Phoenix.
3. Tokyo Joes
10285 W McDowell Rd A100, Avondale, AZ 85392
(602)883-4952
Tokyo Joes has been increasing in popularity quite quickly. With their newest location being found in Avondale, people can be seen walking in and out of the restaurant all day! We payed the location a visit, and there is a variety of Asian inspired food items– my favorite being the Tofu Spring rolls. The spicy peanut sauce? Yummmm.
We interviewed a customer, Daniela Medina, that was sitting down at the eatery and she stated "I come here a few times a week. It's a quick way to get food, yet it's still on the healthy side. If you have not visited this place, I strongly suggest it!"
This place is with no doubt going on my list, with all the delicious options they offer!
These are only a few of the places I had the opportunity to explore, but many more are commonly popping up. Struggling to eat out while being vegan is a thing of the past!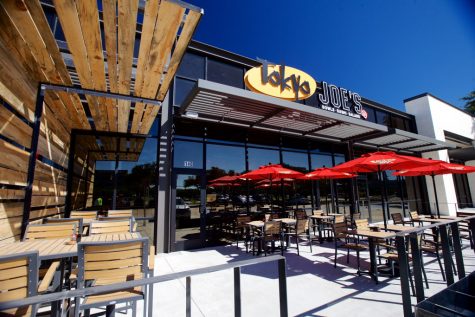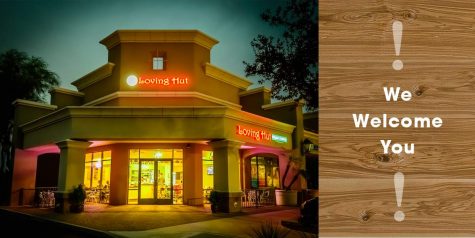 Entrance to Loving Hut in Litchfield. (Loving Hut)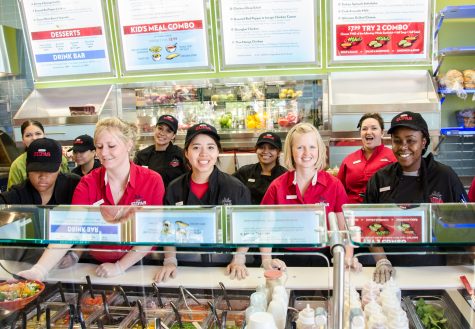 Employees at Cafe Zupas. (Rockstar Mom Las Vegas)