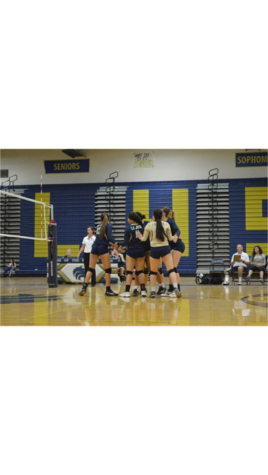 Daniela Medina, Staff
October 6, 2016
Filed under Connecting the Pack, High School, Sports
The La Joya volleyball team is having a good season. They are in the #1 ranking, which means they play better schools. Last year they were in the #3 ranking. They've grown so much. It's time to meet  the La Joya volleyball team. Something that is very difficult for volleyball players and athletes in general is balancing school...
Jacob Arrendondo and Evelyn Encinas
September 20, 2015
Filed under School, Sports
On September 14, La Joya's Varsity Volleyball girls struck victory against Sierra Linda high school's Varsity volleyball team with a score of 15-13 in the last set. We had the chance to catch up with Jasmine Garcia, a senior, the libero and #5 of the team. We asked what was the most important and...