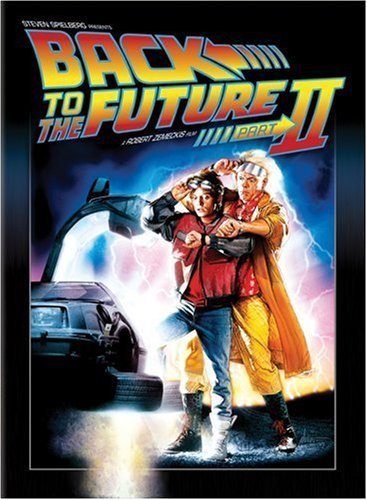 The year was 1985, Marty Mcfly jumped into the Delorean with Doc and Jennifer and punched in October 21,2015.They had one mission, and that was to save their kids from great danger. The machine using 1.21 jigawatts of plutonium, gained speed and blasted into the future! This week social media exploded with tweets and pictures on this once in a lifetime celebration.
#BackToTheFuture trended all day on the 21st. Even President Obama got in on it.
 "Happy Back to the Future Day, @RealMikeFox! Ever think about the fact that we live in the future we dreamed of then? That's heavy, man."
— President Obama (@POTUS) October 21, 2015
Social media was chaotic as they realized how Robert Zemeckis' predictions came true. Although hoverboards still haven't gotten around, many of the other predictions did come true such as cars, food, and fashion.
Back To the Future movie inspired everybody, and will always be around as one of the favorites.