The butterfly effect, or chaos theory is the idea that a small change/action can cause a huge difference in a later state. Through the manga Orange, writer and illustrator Ichigo Takano showcases what the butterfly effect truly is.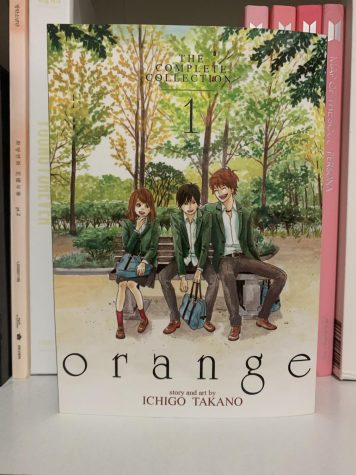 Orange is the story of five friends trying to prevent their future regrets.
On the first day of her second year of high school, Naho Takamiya receives a letter from her future self. In this letter, her future self tells her what to do to prevent her biggest regrets. Her first task is to stop the new student Kakeru Naruse from staying after school with her and her friends. Naho ignores this and hangs out with him instead. The next day he doesn't show up to school, or for the next two weeks.
When Kakeru returns, Naho begins to follow what the letter told her to do. In the end, Naho and her friends are successful in preventing their regrets.
Throughout Orange, the readers are able to experience feelings of frustration, sadness, and happiness.
"I got angry when the main character tried fixing things but made things worse. The ending was nice but also upsetting because it didn't go the way I wanted," said Araceli Nunez
After finishing the series, readers even have their own regrets. The constant reminder that any little thing you do can change the course of your future. After reading you become more careful with your actions and linger on past situations, thinking about what you could've done differently.
"After reading this I realized how much my actions could affect somebody's life," said Anthony Anaya.
Besides the plot, many readers enjoyed Takano's art. The characters and story come to life with her precise techniques.
"I liked the scenery because it was all rural land instead of city," said Araceli Nunez.
If you're not big on reading, this manga is available in an anime form and live action series.