Chipotle Cultivate Festival: Coming to Phoenix Soon!
Hang on for a minute...we're trying to find some more stories you might like.
Bummed out that you missed the live music from Coachella?
This upcoming Saturday, April 30th, Chipotle is bringing back the Cultivate festival to the valley. This festival includes live music and food for families to enjoy, making the event a fun and inexpensive way to spend your Saturday from 11am to 7pm. The entrance is free but the food will be sold at affordable prices.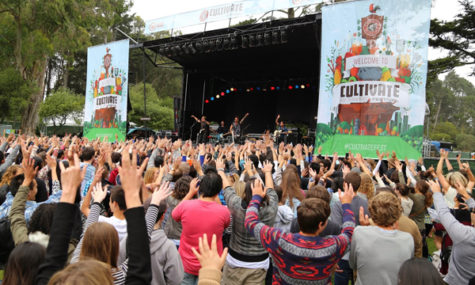 The lineup includes several known acts
Jared & The Mill 11:15-11:45 pm
HolyChild 12:15-12:55 pm
Betty Who 1:35-2:15 pm
Lukas Graham 3:00-3:45 pm
EchoSmith 4:30-5:15 pm
Young The Giant 6:00-7:00 pm
Not only will there be music but there will also be top chef demos such as Aaron Sanchez, Amanda Freitag, Charleen Badman and Pavle Milic, Chris Bianco, and Stephen Jones!
If you're only seeking food then enjoy a variety of tacos and burritos as well as other food from ShopHouse. Make sure to make your way to the Artisan Hall where you can try all sorts of local food!
Don't miss out on this great opportunity to join the excitement at The Chipotle Cultivate Festival!
For more information, visit the website!