Several sources like Complex, XXLMagazine, and even Sony confirm that Travis Scott plans to drop his self-admitted favorite project "Utopia" very soon!

To verify this even more, Travis Scott went to Twitter to Tweet his anticipation on the release of this project by saying "UTOPIA UTOPIA UTOPIA" or "I wanna drop that [REDACTED] RIGHT NOW!" Speaking of Twitter, that's actually where he had announced the upcoming project on October 5th of 2020.

The Album Utopia is said to have signed to the labels Epic Records and Cactus Jack Records, Epic Records being owned by Sony and Cactus Jack Records being co-owned by Travis Scott himself. In an interview with i-D Magazine, Travis Scott said that the album even changed him as an artist, saying "That's been one of the most fun things about working on this album. I'm evolving, collaborating with new people, delivering a whole new sound, a whole new range."

Fans from all over the world are excited for its release and also take to Twitter to express their excitement, the album announcement is even getting attention from Rap News Sources and Magazines like RapTV, XXL Magazine, This is Hip Hop, and more! Before the release of Utopia, Travis Scott also released his new drink Cacti, a drink he featured in his song Franchise September 5th of 2020, teasing it for fans to see.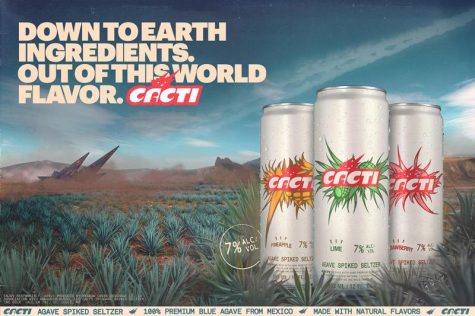 With the release of the young rager's hard seltzer, fans and news pages alike speculate that Travis may even release a special edition of Cacti upon the release of his new album! All good things to stay tuned in for!