A Night Worth Waiting For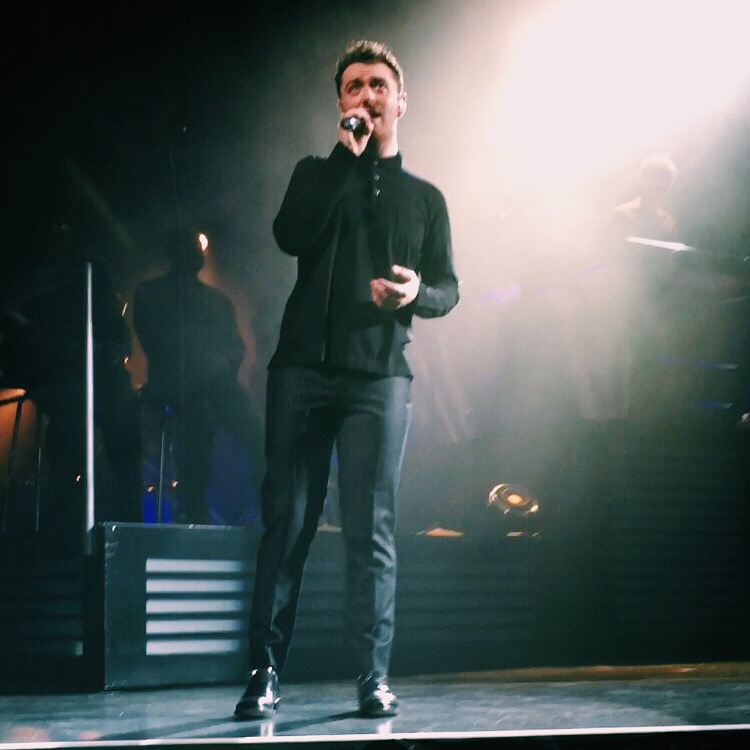 As some of you guys know Sam Smith was here in Glendale for his In The Lonely Hour concert.
At the Gila Arena River there was radio stations like 101.5, 99.9 KEZ, and more. The radio stations were giving out upgrade tickets like ground floor, suites of you answered trivia questions correctly.
As people were going in the venue people with wristbands were running down the stairs to get the front. While people were waiting for Sam Smith to come out and perform, Gavin James opened for him.
He stated that he was from Switzerland and that he was excited to be opening for Sam Smith. While he was performing he had broken one of his strings on his Guitar.
After Gavin James finished performing it was time for Sam Smith and his band to take the stage.
Sam Smith came out with this sheet that had a tracing of his face on stage, when he came out he sang Life Support and from there on he sang most of the songs on his album like Good Thing, Leave Your Lover, Restart, Make It To Me, Lay Me Down, Latch (Acoustic).
He also sang covers to Ain't No Mountain High Enough with his leading backup singers. During his performance he had said sorry for re-scheduling his show on August when he was originally supposed to come. He said sorry so many times, he also gave little stories about his life and why he wrote depressing songs.
Overall for people who went their standards were met.