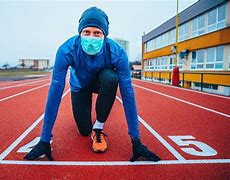 "I COME FROM A FAMILY THAT HAD NOTHING, FROM PLAYING WITH ROCKS AND THROWING MUD"
Appendix
Interview with Jacob Rivera Sr on August 20, 2021. This interview was conducted in person.
Today I sit with no other than Jacob Rivera Sr, otherwise know by his kids as the hardest working man alive. I had asked him previously
Q1 :Why do you have such a good work ethic, what did you do to acquire a working mind set like the one you have? A1: "He says I grew up around a lot of negativity I had a lot of people I looked up too as well I knew what needed to be done so I can have success, There was nothing to do but than to just do it.
Q2 : So, Jacob How would you describe your life so far? A2: "My life has been good, I still have a lot to look forward to considering everything I've been trying to do with my family and work.
Q3: Sense we are on the topic of work say, How old were you when you started working? A3: "I was 15 or 16 when I started my first job with my pops, I was a asphalt guy I build roads, used heavy machinery and stayed there for multiple hours of the day. Most days I would get home super late and have to wake up really early for another job".
Q4: So what your saying is that you have been working all this time, I mean How do you as an individual deal with all the sacrifices you made earlier in life did it pay off? A4: Its's starting to pay off I've had more time to spend with my family enjoying every moment I can with them, I started a business and had success with that as I always say  if you don't have sacrifice you won't have any victory.
Q5: I'm glad your doing good with your self you really do work hard as a individual off and on work, I suspect a hardworking man like your self has a lot of goals will you if you may share any of those goals, What goals do you have set in place for yourself for this year? A5: Some goals I have set for this year is to get promoted in my job so I can support and give my all to my family and myself, I really enjoy always being on my game I never want to be last, you know they say "If you ain't first your last". Another goal I have for myself is to get in the gym and work on my physical appearance, I really love being in the gym. One of my favorite hobbies.
Q6: How do you do it Jake, you've always been so confident and outgoing. How do you always have to character to yourself I see your always in that gym training and getting better at your craft, What are your motivations? A6: Well, I train for myself nobody else is gonna tell me I have to work on myself except for me and maybe my wife, Nobody is going to come up to you one day and say, "your not in shape to be doing this." If you want to be the best you have to work to be the best, beat out the competition and stay true to your goals.
Q7: I noticed that you talked about how you had a business when did this start up, How did you come up with the idea to start a business? A7:"I just love to work" I started a business because I wanted to bring in even more money, I feel like the business I'm in can really do some damage to the economy, what I mean is this sort of business has so much potential to grow and maximize its own future. If you started s business like the one I've started its an easy way to bring in more cash into your own pocket especially when you can make your own prices. The idea really came from me just washing my car and some YouTube videos I watched previously I saw that it was easy to get all the materials and go on forth.
Q8: So I hear its easy to start a business all you need is the materials and will power but, How hard was it to actually get this business started? A8: It was not hard I took a course for my certain type of business I wanted to start and completed it. The certification took a while to come in the mail though, I got a LLC which means that my business is actually official. The LLC means that its a limited liability company. So all the thing I did to get this started was pretty easy I just needed to save money to get all the things I need for the certain jobs I wans completing for my clients. I have a mobile car wash and interior cleaning company. So all the brushes cloths, towels and chemicals were cheap for the most part.
Q9: I feel like you know what your doing you told me all about your business and what you do, but are you sure that your the right person for the job or What makes you the right person for this job? "I know I'm the right person for the job" I have worked and trained in the field most of my life I washed and cleaned my car every single weekend, I washed cars for fundraisers and even my family. I love what I do, I pick my jobs and handle them with 100% pure mamba mentality. What I mean is that I work my hardest blood sweat and tears into what I do. I I'm the best guy for this job, no doubt.
Q10: So Jake, Where do you see your business in five years? do you still think that you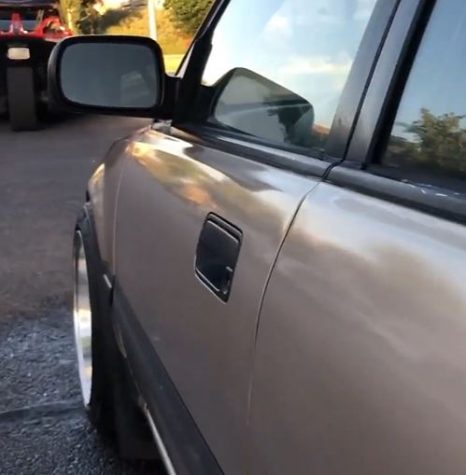 business is gonna be booming or drooping. Do you think your clients will stick around for the long run. "I know they will still around", My clients know what I do. I turn there old dusty, dirty car into a nice and shiny maybe even polished vehicle. I give them what they pay for so, where do I see my company in five whole years. I see my sons being more responsible and helping run the business by then, I see me and my boys working hard and getting paid well for all the hard work we've doing. I see a more modern equipment I would be using, and a lot of celebrations for how far my business has grown.
Thank you Jacob for sticking around and being apart of this wonderful interview.
This concludes my interview, until next time….