La Joya Community High School has been open since 2001. Around this time Dr. Kino Flores was the superintendent of the Tolleson Union High School District. In 1998 a demographic study took place that revealed the District had an attendance boundary of 106 square miles. At this time there were no homes toward the south end of the boundary. They chose to build the school south of the boundary because they knew there would be an enormous growth and the initial growth would come from the south.
La Joya's name comes from a street; Dr. Kino Flores said, "I looked at a street and the name of the street was La Joya."
He was at administrative retreat in Tubac when he was leaving dinner on his way home and he seen a street named La Joya. He thought this name was unique. The name La Joya means a jewel and La Joya was going to be the jewel of the desert.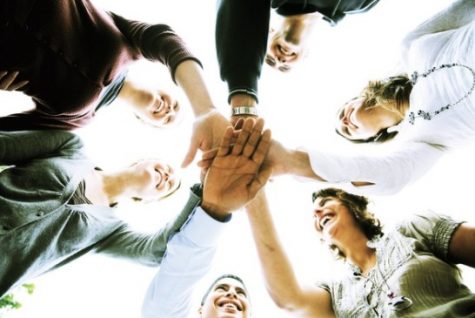 The reason we have community in our name is because Dr. Kino Flores says, "The essence of it actually originated with me being the principal at Carl Hayden Community High School."
Dr. Kino Flores was exposed to violence such as shootings while being at Carl Hayden Community High School. So he wanted to make sure that if there were problems outside the community we could handle them inside our community. He wanted our community to be a solid and positive one where we support one another and care for each other. Even if you had issues at home you will feel welcome here.
La Joya Community High School's colors came from NAU, "I graduated from NAU so I felt that Tolleson already had the maroon and gold, ASU, and Westview had its colors, silver and gold so I only felt it was fair that we throw in the colors of blue and gold like NAU" says Dr. Kino Flores. Him Graduating from NAU La Joya's colors were already premeditated.

Despite Dr. Kino Flores choosing the name and colors a student actually came up with the mascot, "The Lobos, the mascot actually was introduced by a student" says Dr. Kino Flores.
The Lobos were one of many names submitted but it stood out because most names submitted were already other schools mascots. Also it made sense because a while back the Lobos came from Northern Mexico to this area.
Thanks to Dr. Kino Flores La Joya Community High School is a unique school. When it comes to the name, the colors, and even the mascot they each have their own reasoning behind them which makes them unique and important. So, Say it Loud, Say it Proud, Go, Lobos!