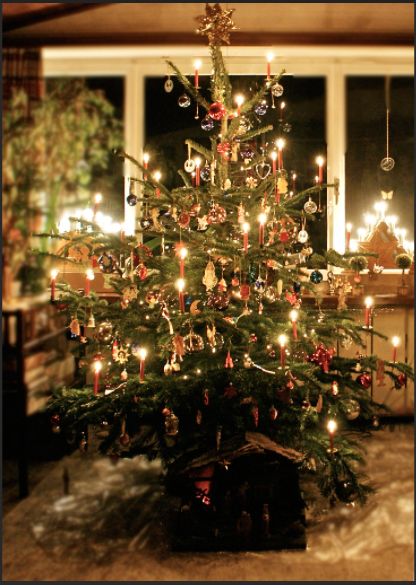 Holidays are rolling around time for everyone's favorites, Christmas music, holiday cheer, amazing Christmas trees but also Christmas lights. Everyone around the world is starting to light up their front yard and the insides of their houses with bright colorful lights and its beautiful but have we ever wondered why we started this weird tradition?
Before the first use of Christmas lightbulbs, they would use candles! It may sound crazy, but people would put candles on their trees as a symbol of Christ being the light of the world. Which is definitely a little dangerous, but people always had a bucket of water or sand close by just in case.
Regardless of the dangers of mixing a dry tree and an open flames people continued to use candles until the early 20th century until a tragic fire happened due to Christmas tree candles. A teen named Albert Sedacca wanted to repurpose the white novelty lights his family made, switching them over to colored bulbs and creating the first Christmas lights that were safe for worldwide use in the average family home.

As technology and these colored lights became more affordable for the middle class, a demand of all different shapes and sizes colored Christmas lights grew. By the 1940's and 1950's people all over started to decorate their house with the electric Christmas lights.
And that's how we got our Christmas lights! We've advanced much since the first prototype of Christmas light, but at least we don't have to use Christmas tree candles anymore. I hope every Lobo has a safe winter break and happy holiday!