Abstract Adults Altering Attitudes
Making Change Happen Today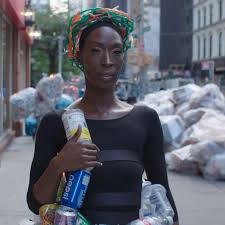 AVONDALE- The news outlet on Instagram is known as "NowThisNews" posted stories on how adults today are taking a stand and changing stereotypes by spreading awareness about our waste or body stigmas.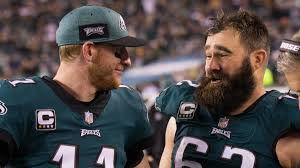 "NFL players pose nude to rid 'O-line" body stigmas," said NowThisNews.
The NFL players for the Philadelphia Eagles did this photoshoot for ESPN the Body Issue,  to help raise awareness and to break through body stigmas, stereotypes and highlighting all shapes and sizes.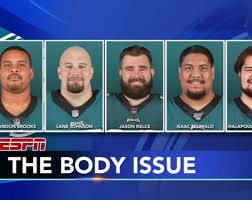 "My body may not be the best looking, but it does get the job done," said Halapulivaati Vaiti.
"The photos were taken in June outside of London Financial Field in Philadelphia and the offensive linemen are seen in typical tailgating mode minus the clothing of course. They say the NFL is a copycat league, so this will likely inspire hundreds if not thousands of Eagles fans to show up on Sunday with nothing but a beer and a bratwurst in hand," said Sports Philadelphia.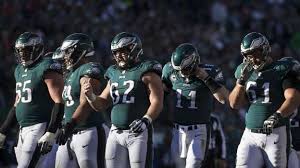 These men just want to be able to get the word out about body issues and what is a better way than through one of the most popular sports to be played all across the world with thousands if not millions of fans of football.
"The #WasteDress is made of all the single-use bottles, cups and cans the average person goes through in one year," said NowThisNews.
The waste dress was first showed off during the New York Fashion Week. When it comes to buying cheap plastic water bottles and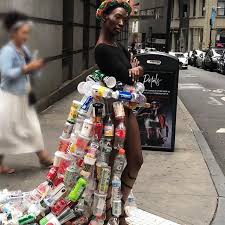 expansive reusable bottles, people go fro the cheapest choice which is shown in the environment around us. According to NowThisNews, the dress did not cost them anything to make since they used all of the straws and Starbucks cups from the streets of New York. The dress was created by a new company Uno, who are working on a new kind of reusable cup.
"14% of litter comes from beverage containers, 100,700,000,000 plastic bottles were sold in the U.S. in 2014," said Plastic Oceans.

"What inspired us to create this dress is the fact that during conversation with people are always hear things like "I don't waste much" or "How bad can it be?" … And those big numbers are just impossible for anyone to digest. There's no way you can imagine what that actually looks like. So we decided that the only way to make people get it is to actually show them their waste," said NowThisNews.
Although we enjoy the plastic water bottles and that plastic bubble wrap, that waste is affecting our environment.
"In summary, it's estimated that in 2015, around 55 percent of global plastic waste was discarded, 25 percent was incinerated, and 20 percent was recycled. Of the plastic waste produced between 1950 and 2015, only 9 percent was recycled," said Ourworldindata.org.
There are many ways to save the environment, one step of that path is to use re-useable water bottles whenever possible. When it comes to body stigmas, sports outlets, and even news outlets, spreading the word that it does not matter what you look like, you can be in that profession or sport like them.