Fall College and Career Fair 2015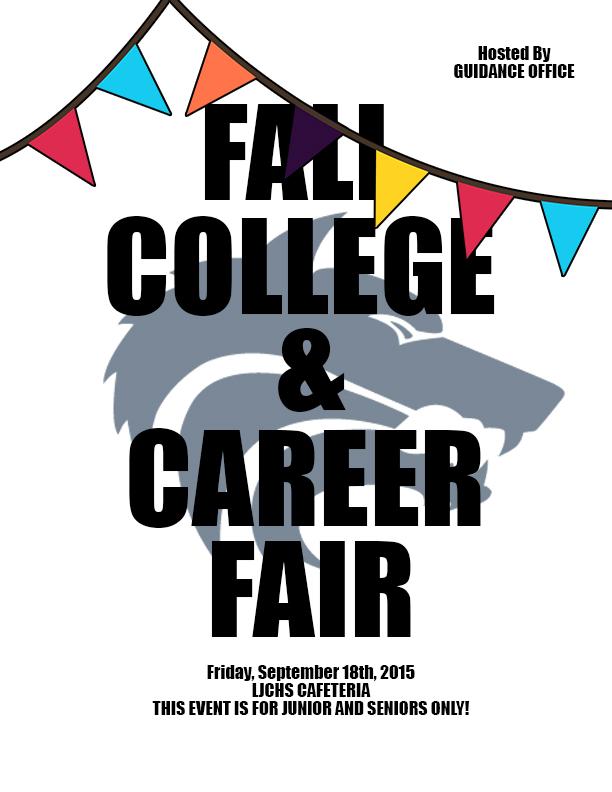 On Friday, September 17th, juniors and seniors here at La Joya traveled across campus to the Fall College and Career Fair held in the cafeteria. The reason why Guidance hosts this event is to enhance the futures of La Joya's students.
Senior Jason Salcido said about the experience, "Each of the schools showcased were incredibly informative on the programs and courses that they had to offer. My friends and I were all able to find a school that caught our interest."
The College and Career Fair not only ensures that students have an opportunity to get connected with colleges from in and around the state of Arizona, but also allows them to start planning for their futures if they have not already begun to do so already.
Senior Esteban "Issac" Gomez believes, "Our college fair really showed a lot about the students at La Joya and the futures they are moving towards."
Even for those who have begun, this fair is an excellent opportunity because it allows for planning to be taken a step further. Students were able to take what they had planned and apply it to conversations with College Representatives and Career Specialists.
"It really opened my view up to a variety of options when it comes to focusing on my future and being financially stable," said senior Cynthia Cortez.
University of New Mexico actually offered students who were interested in visiting their campus plane tickets to stay at the campus for a weekend, compliments of the university!
Attending the College and Career Fair were in-state universities and colleges including (but not limited to): Grand Canyon University, Glendale Community College, and Estrella Mountain Community College. Out-of-state universities included New Mexico State University and University of New Mexico.