Baking can be a way someone escapes their stressful life, and it can be for you too. If you feel like you need to relax and focus on one thing you should try backing even if it is a simple thing, it could really help.
"My favorite treat to make is fried Oreos, they are really good and filing" said Maria Fernanda a senior at La Joya High School.
Baking can also help with your mental health. It could be a good way to help someone communicate about their feelings.
Sometimes it could be an escape or a happy place for some. After a passing, a hard time at work or at school and on something that has impacted your life.
"The biggest impact on my life was when I moved schools, I sadly found out what my mom was telling me all along. That the "friends" I had in the that school were fake" said Maria Fernanda a senior at La Joya High School.
After something impacts your life, you sometimes don't know what to do and it is okay. Something you can do is bake! It can calm you down and help you let out the anger, the sadness or just so you can feel the frustration melt away. 
One of the best things to do during October and you are stuck inside is to bake, because you can do it alone with family or even friends. There are a lot of different treat options you can make that are perfect for autumn. And even better when the food you use is in season. Here are some foods that are in season during the month of October 
Fruits in season during October: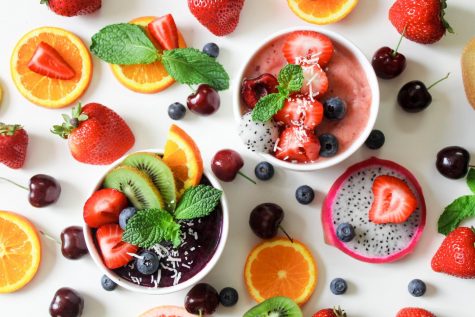 -Bananas
-Blueberries
-Carambola/Star fruit
-Grapefruit 
                                          -Lemons                                           
-Mangos  
-Oranges 
 -Passion fruit  
Did you know/ five baking fun facts:
Chocolate chips were created after the chocolate chip cookie was created.

Croissants were not invented in France.

 

German Chocolate Cake origin is U.S.

Fruit Cake is still edible even after 106 years.

Cream of tartar is a byproduct of wine .
https://bittybakes.com/5-interesting-cake-and-bake-facts/