AVONDALE- Senior year as an AP student can be a difficult year to find motivation, stress-free activities, and being able to balance time with a full schedule. However, we have many programs and support networks in place to benefit each and every student.
For students with rigorous work schedules, finding time to focus on their personal health can be difficult. School can cause stress, which can lead to depression, anxiety, breakdowns, and overall a negative mental health status. It is extremely important to take care of ourselves and to recognize when to stop and take a quick break. La Joya's campus has an incredible amount of resources available. For example, we have a social worker, Ms. Romo, on our campus. Our school also offers guidance counselors, teacher/staff support, and connecting with peers through activites/clubs.
Courtney Sadownik, a senior AP student, would like to share her experience and how others can benefit from taking AP classes. AP students are known to have high stress levels for the standards they hold themselves up to and others hold on them. Courtney has come up with some strategies to overcome these struggles.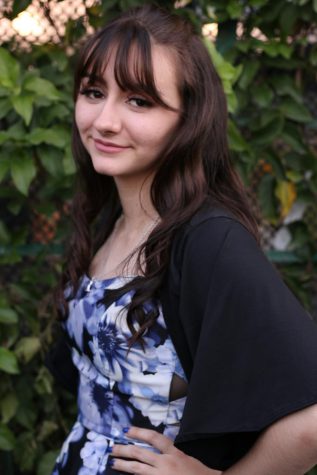 "Some strategies that could be used are to remember the goal that they are trying to achieve so they can find motivation and also taking small breaks so they don't overdo themselves," said Courtney Sadownik.
Courtney personally has not needed or wanted to go to her guidance counselor for help but knows it's important for others. Using our campus resources may help struggling students.
"Some of my friends talk to them a lot and they do help when it comes to being stressed out or when you need someone to talk to. Also, it's good to have teachers that you feel comfortable with because they can help you in many different ways," said Courtney Sadownik.
Courtney has been successfully keeping all A's in her AP classes, and encourages others that they can do the same.
Another senior in AP classes, Zoe Soto, also understands both the struggles and benefits AP classes here at La Joya have to offer.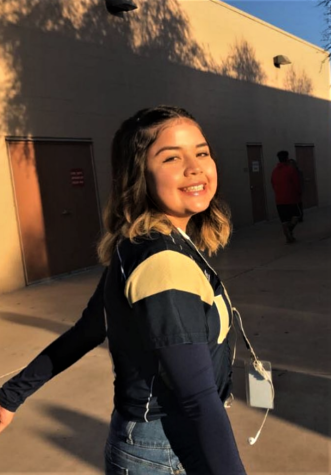 "Being an AP student has changed my life because of the challenges it provides. It not only pushes me to work hard on everything i do but also it pushes me to work in new environments and with new people. Taking AP classes is a great way to meet new people and form bonds on those small things no one else really talks about. The classrooms with AP classes tend to become a family and a safe place for all," said Zoe Soto. 
Zoe Soto has some words of encouragement for the Lobos considering entering an AP class, or are currently enrolled in them.
"I would tell students to push yourself and do it. Of course there's going to be work, you're in school, but creating these bonds will help so much in life. You'll learn about amazing jobs everyone wants to be in or get ideas if you don't know what you want to be yet. The class work is intellectually stimulating and causes you to think outside the box. You'll also get more information about scholarships and your teachers provide information on colleges if you're looking to go down that path. Overall, the AP life is hard but it pays off in so many ways," said Zoe Soto.
Although the AP life is hard, it is extremely worth it. It opens so many opportunities and options for everyone. So if you're a struggling AP student reading this, keep up the good work as always. In the wise words of the guidance counselor, Shawn Vandernaalt, "Say it loud, say it proud, go lobos!"