Top 10 Christmas Songs 2020
A List of The 10 Most Known Christmas Songs
More stories from Daniel Suarez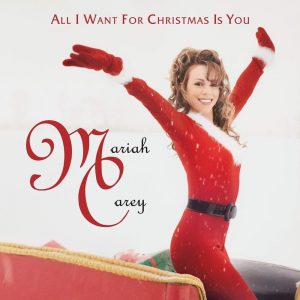 Arizona- Hey Lobos We are coming up on winter break which means Christmas is right around the corner so we put together a list of the top 10 Christmas songs of 2020 for all of you to get you into the holiday spirit.
1- "All I want For Christmas Is You" By Mariah Carey
2- "Last Christmas" By Wham!
3- "Rockin' Around The Christmas Tree" By Brenda Lee
4- "It's Beginning To Look A Lot Like Christmas" By Michael Bublé
5- "Jingle Bell Rock" By Bobby Helms
6- "It's The Most Wonderful Time Of The Year" By Andy Williams
7- "Let It Snow!" By Dean Martin
8- "Sleigh Ride" By The Ronettes
9-"Feliz Navidad!" By Jose Feliciano
10- "Wonderful Christmastime" By Paul McCartney
I hope everyone has a great Winter Break and you all listen to this playlist just to get ready for Christmas as it is less than two weeks away.
This list is available to listen to from the following link: https://open.spotify.com/playlist/0jy58tNEQaztZCssNZiDn5
Leave a Comment