Spring Outfits for Ladies
We have all been through a part in time where we have to go out and have "nothing to wear". You will then go and raid your closet and try on 20 different shirts and dresses. Well, fear no more I will be giving you 3 different inspirations for your spring outfits this year.
The first outfit of the day is cute basic wear, she is wearing a cute spaghetti strap tucked into some cute ankle loose jeans all topped off with a cute sunhat to cover up the sun. This outfit is more for the beginning of spring where it's not so hot yet since you will be wearing jeans.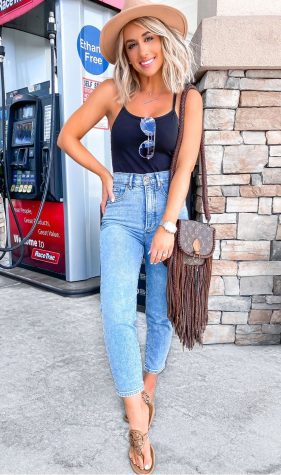 "I've worn this outfit a couple of times it's very comfortable yet cute", said Madeline Trujillo
 The second outfit is a little more formal, she is wearing an off-the-shoulder long sleeve crop top with come cute formal bottoms topped off with some white shoes to tie it all together. This outfit is more for going out with friends or a family dinner. 
"Love to wear this outfit when I'm out with friends", Jazmin Torres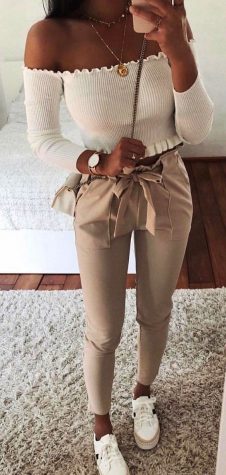 The last outfit of the day is an adorable pink overall with a white long sleeve shirt with a cute mini pink backpack, this outfit can be worn with some white shoes or some flats. This is more for a day at the theme park.
"This might be one of my favorite outfits to wear", Natalie Perez
That is all the outfits I have for today I hope you try on these cute outfits, I know you'll look so amazing in these outfits. Don't let anyone tell you different loves.