Spring is finally among us! Lemon is the perfect taste of spring. This refreshing citrus treat is bound to kick your spring off the right way. This dairy-free recipe makes the most delicious and moist cookies.
Start by gathering the ingredients for the dough: Minced zest of two lemons, ½ cup of dairy-free butter, ½ cup granulated sugar, ¼ cup brown sugar, 2 cups flour, ½ teaspoon of salt, 2 tablespoons of cornstarch, 1 teaspoon of baking soda, 1 large egg, zest of one lemon un-minced, and 2 tablespoons of lemon juice.
This recipe also calls for a glaze. Gather the ingredients for the glaze: 1 cup of powdered sugar and 3 tablespoons of lemon juice.
First, take out the butter to start softening. While the butter is softening, prepare the lemons. To prep, zest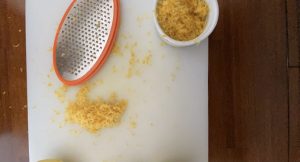 two lemons, and mince the zest on a cutting board. Zest another lemon but set it aside in a separate bowl from the minced zest. Cut the lemons in half and squeeze the lemon juice from the lemons. Set these aside.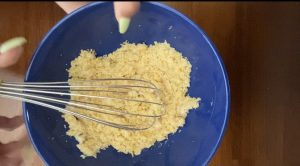 In a medium sized bowl, whisk together the brown sugar, granulated sugar, and minced lemon. Set this aside for now.
Continue by sifting the flour, salt, cornstarch, and baking soda in a large bowl. Don't forget to give it a whisk.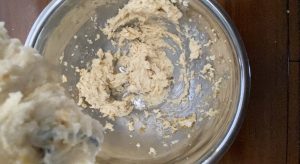 Next, in a large bowl, beat together the butter and infused sugars until light and fluffy. Once the butter is fluffy, add in the lemon juice and egg. Make sure to measure out two tablespoons of lemon juice, and not to add all of it. The mixture will look gross and chunky but trust the process.
Gradually add in the dry ingredients to the wet until well incorporated. Fold in the un-minced lemon zest and set the dough aside to chill for 30 minutes.
Preheat your oven to 350 degrees. While the oven is preheating, roll two tablespoon sized balls of dough. Bake for 12-15 minutes or until the cookies have golden brown edges.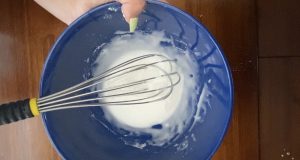 Set aside the cookies to cool. While they are cooling, in a small bowl, whisk together the powdered sugar and lemon juice.
Once the cookies are cool enough, use a fork to drizzle the glaze over the cookies. Serve and enjoy!
Tips: This recipe can be made with normal butter. However, not only will using dairy-free butter minimize the stomach pain, but it will also make the cookies much moister and fluffier. To elevate the cookies, you can add a teaspoon of lemon extract to the cookies. Using the un-minced zest just gives the cookies a more natural flavor. My last tip is to choose dairy-free butter made with olive oil.